Baby Luke arrived safe and sound last Thursday evening – and in a hurry!!! For my second time moms: run, do not walk to the hospital. After my water broke, I wasted precious time at home wondering if I was having contractions before heading to the hospital — which nearly cost me an epidural! All's well that ends well though, and we are thrilled to have Baby Luke at home with us (Wyatt not so sure yet…). I wanted to share a quick recap of our first week — before my mom brain erases all useful information — and what's working well for us in case it's helpful for you.
I was extremely anxious about the idea of bringing a newborn home, just when we've started to feel like we have things under control with Wyatt. To be honest, so far it feels like managing a toddler is the (much) more significant challenge of the two. Both Tom and I feel a lot more confident about handling and managing a newborn than we did the first time around. How to manage both kids, jobs and our household is a completely different challenge that we are only beginning to contemplate! Stay tuned.
Feeding
So far we are finding Luke is a very sleepy guy, like most newborns. In general, I have to wake him for feedings and perform some tricks to keep him awake enough to eat — tickling his feet, blowing on his face, changing his diaper (sometimes 2-3x per feeding…). I do think these theatrics are worth it to make sure he is getting a "full feeding" and building towards sleeping for longer stretches. It can be a lot of work, particularly overnight when you are delirious and exhausted, but I recommend putting in the effort here as you can so baby builds the habit of eating more at each feeding and you can get a bit more rest in between. 
Our Routine
We've loosely established the following routine, but the times are all flexible and change from day-to-day. 
Midnight-12:30am – Feeding & diaper change
*3:30am – Feeding & diaper change. Since Luke has regained his birth weight, our pediatrician recommended we try eliminating this feeding beginning in Week 2 and feed only on demand between 12-6am
6:30am – Feeding & diaper change. Say good morning to Wyatt when he wakes up around 6:30-7am
9:30am – Feeding & diaper change
12:30pm – Feeding & diaper change
3:30pm – Feeding & diaper change
6:30pm – Feeding & diaper change
9:30pm – Feeding, diaper change and go to sleep
I like to have a general time guide in my head (12, 3, 6, 9…) so I can ensure we're feeding Luke frequently enough, but I know with Wyatt I was much more detail-oriented and found it helpful to track every detail in his first few weeks with the Glow Baby Newborn Tracker app.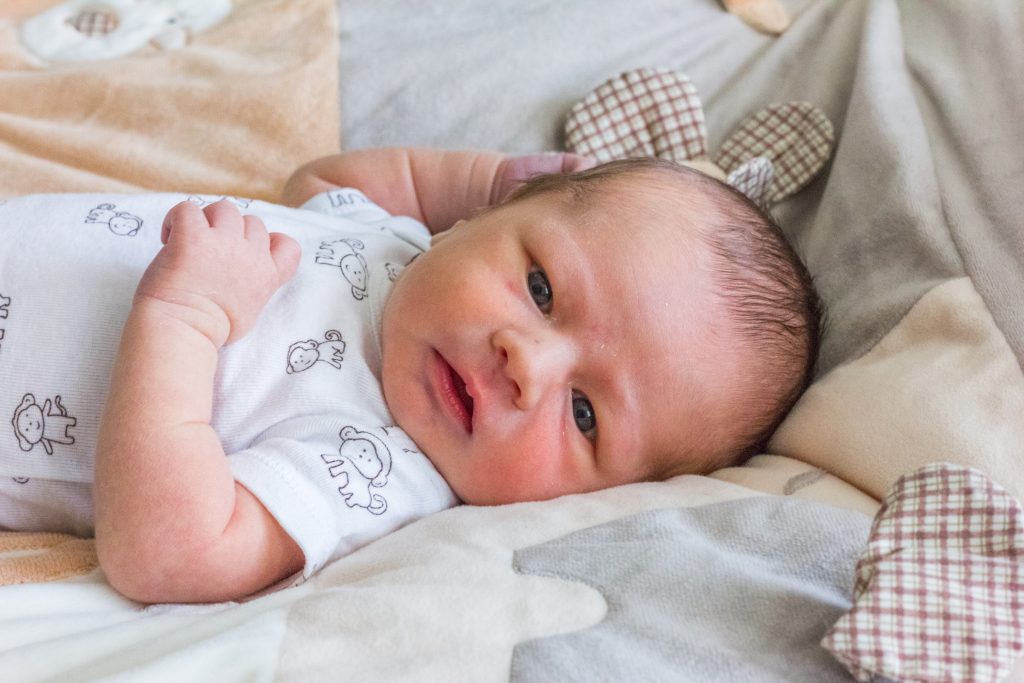 SLEEP
We are very lucky that our best friends generously lent us their
SNOO
for baby Luke (they were even so kind as to drop it off at our house while we are at the hospital!). I admit to being extremely dubious of its claims and relatively obscene price point… but I'm definitely a buyer now. We have the SNOO setup next to our bed, and Luke generally sleeps here between 930pm-630am. He is almost immediately lulled to sleep by the gentle rocking motion and relaxing white noise (we also find the sounds to be very relaxing for us to sleep to as well). With all that said, we used the
UppaBaby bassinet
as Wyatt's primary bed as an infant, and that worked just as well too! During the day time, Luke is usually either hanging in the
Dock-a-Tot Deluxe
, lounging on his
playmat
, or snuggled up in his
Boppy Comfyfit carrier
or
Solly Baby Wrap
while we get things done.
I'll do another post on what I'm doing to relax lately (stay tuned!), but in the meantime I'll mention that we've been diffusing essential oils in our
Vitruvi Stone Diffuser
overnight and it has created such a peaceful setting. I haven't delved into mixing oils myself yet, but so far my favorite blend is
Gentle Baby by Young Living
. 
Everyone has already told you to sleep when the baby does… but seriously, do yourself a favor and tuck in for daytime naps when you can!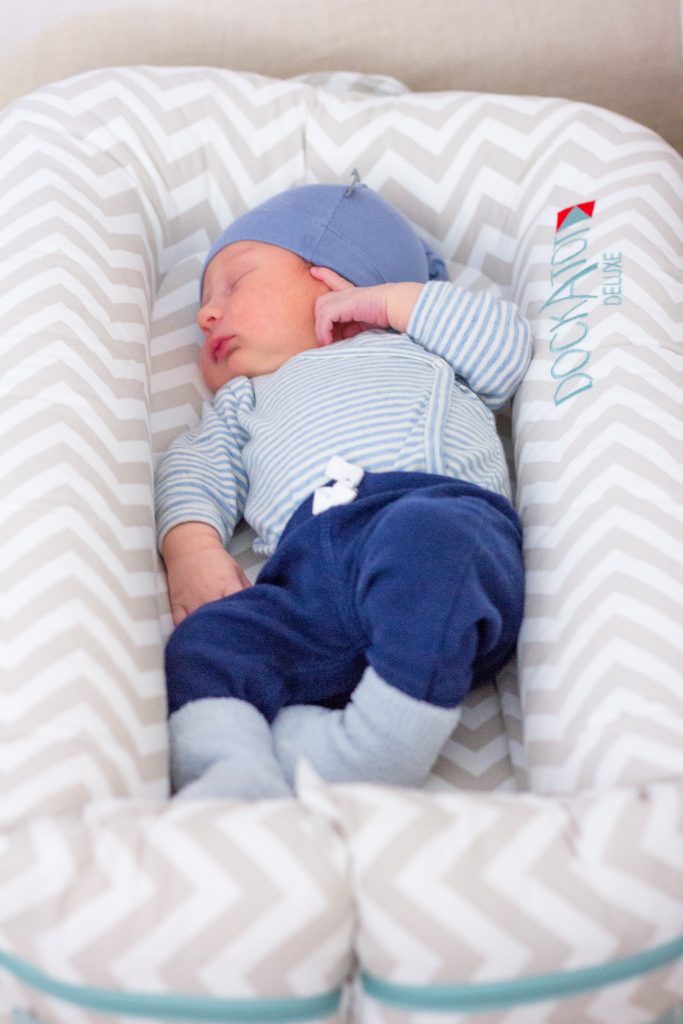 NURSING & MOM CaRE
There is so much for new moms to learn at the same time that their body is recovering from some significant trauma. The things women have to go through! I do remember being pleasantly surprised after Wyatt's birth at how quickly my body was able to recover and heal, so I am trying to remember that now and hope that soon this will be a distant memory. There are several things that have helped me a lot in this first week. 
Haakaa Breast Pump: I recently learned about the Haakaa breast pump, and it is my new must-have item for nursing moms (link here for my recap of Nursing essentials). I am pumping anywhere from 3-4 extra ounces per feeding with this magic tool, and it is so much more gentle and easy to setup than an electric (or traditional manual) pump. In my nursing essentials checklist, I recommended Milkies, which I used frequently while nursing Wyatt and is a convenient way to collect excess milk and reduce the mess. But while Milkies only collects "drippage", the Haakaa actually extracts milk like a breast pump using suction. I tested both the Haakaa second and third generation models, and I recommend the third because of its superior suction and the add-on bottle top which converts the base directly into a bottle (awesome!). I'm using the Haakaa on one breast (alternating each time) at most daytime feedings when I'm at home, and storing the milk in Kiinde bags so we have bottles ready-to-go. If you try the Haakaa out, be sure to watch this instructional video before you use it as it's a bit of a learning curve the first few times. 
Introducing the bottle: Our pediatrician recommended introducing the bottle early, and we have gotten Luke to use it for feedings 3-4 times now in his first week. We have used both the Haakaa bottle, which is very similar to the Comotomo bottles that we love, as well as the Kiinde bottle with a Slow flow nipple (I talk about my love for both of these products here and here.) I also recommend you try to get baby to use a bottle early and somewhat often (maybe once a day) so Mom can have a tiny bit of personal time! With my newfound freedom, I am going for a 90-min post-natal massage today (ahh…).
Nursing care:
After each feeding, I apply some balm before putting a nursing bra back on to help prevent sticking to the bra (ouch!). I like the consistency of this
Honest Organic Nipple Balm
, but I have also used regular coconut oil from our kitchen and found that works well too. I did experience some engorgement when my milk first came in on Day 3 (I believe this is a bit early, which is typical for second time moms). To address this, I'm continuing to take the extra strength ibuprofen my OB prescribed, and have done some deep massage in a warm shower. I have experienced clogs and mastitis in the past (my symptoms were fever, achiness and chills in case you are experiencing the same – please call your OB if so!), so I'm hoping to avoid that this time around. 
Post-partum night sweats: Most new moms experience "night sweats" as your body sheds all of the excess fluids from pregnancy.  To combat this, I have a stack of old towels that I cover my sheets and pillow with, which are slightly easier to wash daily rather than remaking our bed. I don't have any miraculous solutions here (can someone make a giant terry cloth sleeping bag please?), but would love any suggestions you may have!
Epsom Salt Baths & Witch Hazel:
To care for my other ailments, I've found warm (not hot) baths with Epsom salts to be super helpful. I have also applied this
Thayer's Witch Hazel
regularly (just soak a cotton round or gauze pad and apply to the affected area), which is known to reduce inflammation and aid skin healing.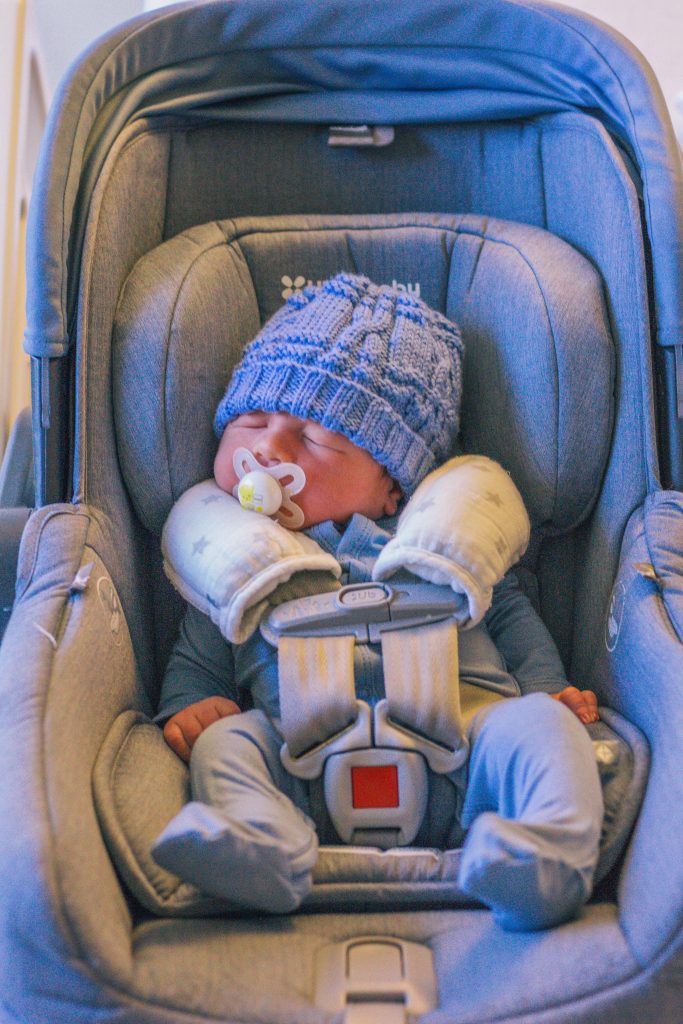 I hope this helps a bit for new moms who are experiencing all this for the first time (or remembering it, in my case!). This is seriously hard work, and I know every mom's experience is unique and challenging in its own ways. Please take care of yourself and ask for (and accept) help as much as you can! Questions I can try to help with? Anything that's worked well for you? Leave a message in the comments below or shoot me a note: hello@chrissyanderson.com.