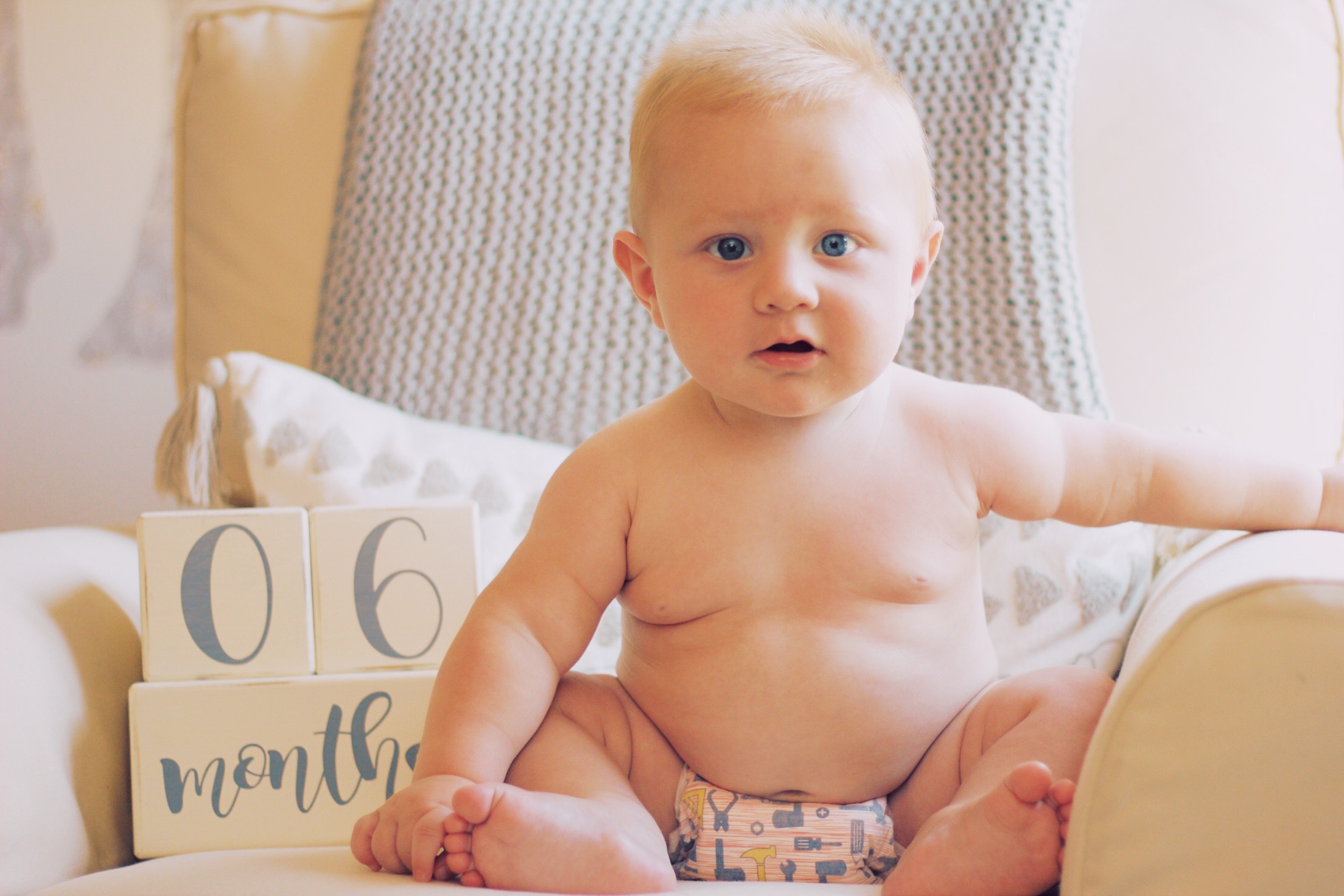 Age Blocks / Honest Diapers / Pottery Barn Rocker / Inke Wallpaper
As I've told you all before, I was utterly clueless about babies and their needs prior to Wyatt's arrival. I'm someone who likes to prepare wayyy in advance for just about everything – when it came to motherhood, I was at a complete loss as to what I actually needed to do to prepare. One of the main reasons I started this blog was to provide some guidance to new moms like myself – in the hopes of making the transition a bit easier for you. I'm certainly no expert, but rest assured that I belabored every one of these topics extensively and consulted with a lot of other more experienced moms along the way!
Over the last 6 months, I've published a bunch of content about my recommendations for the best products for newborns (0-6 months). Before I transition to talk about the next phases, I wanted to round up everything I've shared in a complete reference list. I'll also link all of the relevant posts if you'd like to read more about why I recommended a particular product (and others I may have trialed and returned). Of course, products are just one thing you'll need to survive these precious first months (+ a lot of patience, help, friends and family), but I hope this will help you get that piece squared away!
Here is a complete list of all of my Newborn posts. I've also compiled all of the products recommended in these posts into the Newborn Checklist shop linked here.
I highly (highly!) recommend trying to source as many of these necessities as hand-me-downs if possible, via NextDoor, Facebook Marketplace, Craigslist, or your local Mom's group. If you'd prefer to buy new, I'd also recommend checking out Bandalou Baby, which crowdsources group purchases of baby goods and shares the discount (typically 15-20%, but if you live outside of CA, you'll also save on sales tax). And of course, be sure to subscribe to Buy Buy Baby promo lists, as there is nearly always a 20% offer available (why not!).
Anything I've left out here that you're still wondering about? (No stupid questions as far as I'm concerned!) Leave a comment or email me with questions!
Other great posts on the same topic I recommend checking out here and here.