The final installment of my newborn checklist is here! I don't think I knew what "baby gear" was prior to having a baby, but I generally think of it as the transportation essentials you will use every single day (stroller, car seat, baby carrier). These are arguably the most important choices in preparing for baby, as it's where the majority of your baby budget will go. Trust me that I don't take purchase decisions at these price points lightly, so you can rest assured these buys have been vetted heavily (and continue to be highly recommended with 9 months of hard-earned experience!).
Stroller: After grueling hours of research, I opted to register for the UppaBaby Vista stroller (thanks to Grammy for generously gifting us the gorgeous Henry Blue version!). There's a reason this is a fan favorite amongst yuppies everywhere – in addition to having great street style, it's extremely well-designed and modular to grow with your family. If you read my newborn checklist: sleep post, you know that we also used the bassinet (included) as Wyatt's bed for his first several months. If you're looking for a discount on UppaBaby, consider purchasing in March/April when they introduce their new models – the prior year models were all on sale this year at that time. Alternatively, our approach was to buy the current model through Bandalou Baby, which crowdsources group purchases of baby goods and shares the group discount (typically 15-20%, but if you live outside of CA, you'll also save on sales tax). 
If you're debating between the Vista and the Cruz, I also went down this path – and I recommend you go for the Vista. While both are excellent, I think if you're going to spend this much on a stroller that the modular features of the Vista justify the price point more. While the Vista is large, it's easy to handle and fold up, and we still find it to be a great choice for travel as the large basket enables us to easily navigate the airport. See my post on traveling with baby for more travel recommendations.
I debated other stroller options (running stroller, umbrella stroller) and I'm glad I heeded friends' advice to wait and see before investing here. If you're a big runner or planning to take baby on some heavy terrain (like the beach or trails), you might want to consider the BOB Revolution or the Thule Urban Glide. I am not a runner anymore, but my friends love both! I haven't found the need for a secondary option yet (the Vista works great for my long walks with Wyatt), but I'll keep you updated here.
Stroller Accessories: If you're planning to use the UB stroller with multiples (of same age or different ages), you'll need the appropriate adapters too (see here for details). You also may want a parent organizer to hold your phone, wallet, keys, etc. I tried every stroller organizer on the market, and the ZOE Universal Stroller Parent Organizer Console was the best option I found (avoid the Uppa Baby Parent Organizer, hoping they'll redesign this soon!). Be warned, no stroller organizer I've seen is going to hold your Starbucks sturdy and keep it from spilling hot coffee onto your stroller (and child!), and generally I have read that separate cupholder attachments stink because they are too wide to fit through many spaces. Your best bet is to go for an iced drink or get a secure tumbler that won't spill (this Yeti one is exceptional).
Car Seat: I debated many car seat options before narrowing it to the Chicco Key Fit and the UppaBaby Mesa. We trialed both at home and felt it was more streamlined to go with the Mesa, as it scored well across safety metrics and was built to fit with our UppaBaby system without adapters. An extra car seat base is a good idea if you have multiple cars. I also highly recommend this Bebe Au Lait Premium Muslin Car Seat Shade cover, which is the best designed of all the options I considered, with a front zip and elastic bottom that holds itself in place on windy walks. San Francisco's climate is so mild that winter weather gear isn't relevant for us, but friends in colder climates love 7 A.M. Enfant for their baby bunting and other winter accessories.
Baby Carrier: We now own 4 baby carriers (I hate when this happens), so I feel confident telling you that the Ergobaby 360 is the way to go – with the infant insert you'll be covered for baby-wearing from newborn up to 33 lbs. We opted for the Cool Air Mesh version, which I recommend to help with ventilation. This is definitely superior to the Tula Baby Carrier in my opinion, given the option to wear baby outward-facing (Wyatt refuses to face inwards). The Baby Bjorn Baby Carrier is nice, but can be back-breaking once baby gets above 10 lbs or so, given there is no waist support. I do recommend a soft carrier like the Moby Classic Wrap for when baby is small and wants to be snug next to mom or dad (there are lots of brands that sell these and I don't see much difference as it's just a large piece of fabric – so just go for the pattern/color you like!) Wyatt is a very, very large baby and this period was short-lived, but it was nice to have him bundled up close and to use for nursing (see this YouTube if you're trying to figure out how to pull that off – and if it doesn't work for you, no worries!).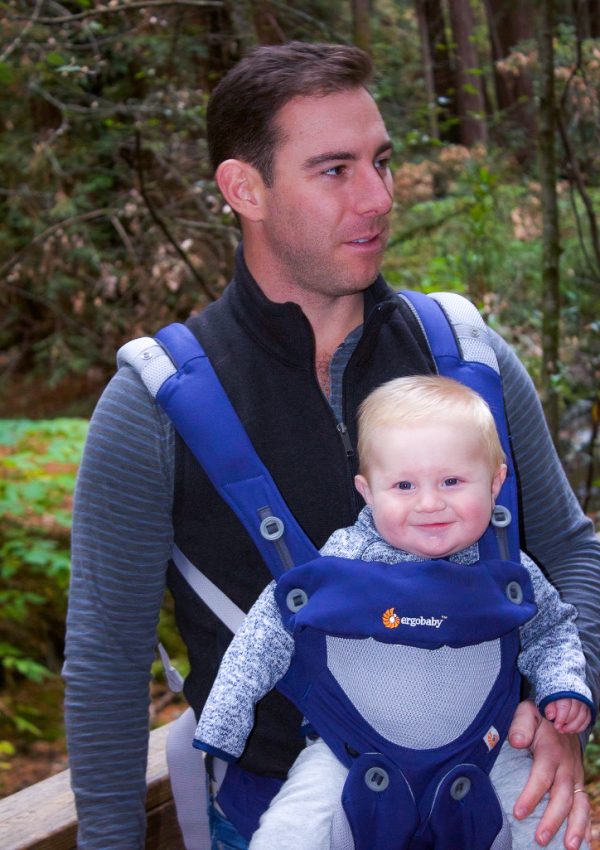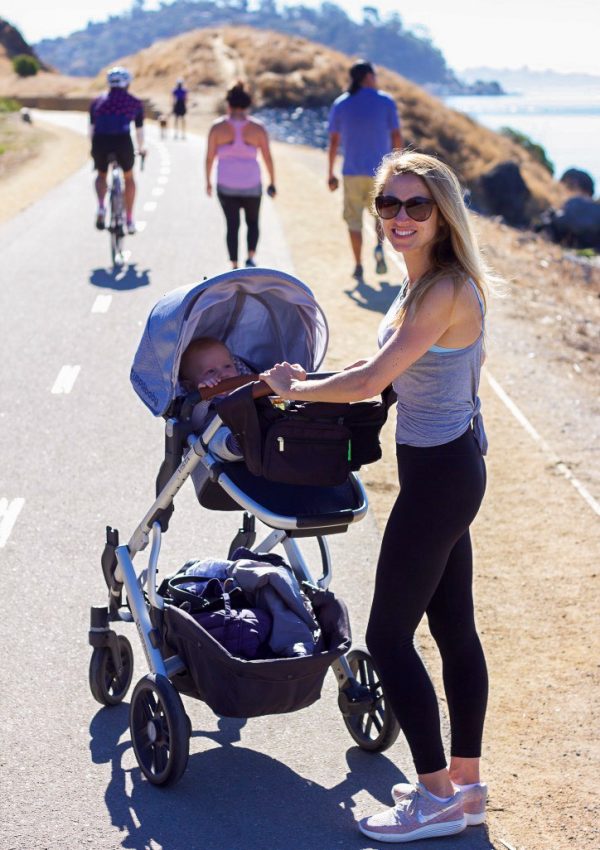 I hope you found this helpful! Any questions? Feel free to leave them in comments below or shoot me an email, I'm happy to help!
Be sure to check out the rest of the posts in my newborn series (everything you'll need for 0-6 months) linked here: baby basics, toys, sleep, travel, nursing, diaper bag, baby monitor!