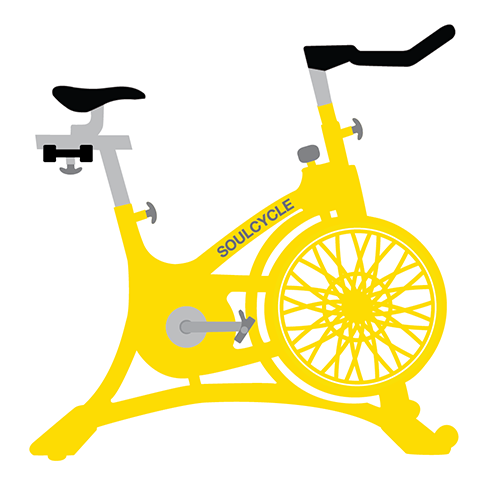 If you're a group fitness junkie like me, you're probably shelling out a decent amount every month on fitness. I always say that I should really look like Gisele considering the amount of money I am spending to maintain this bod – sadly, this is not (even close to) the case. It's a true medley of different activities between ClassPass, SoulCycle, Barry's… and it all adds up! With that said, I try to cut some corners where I can, including not paying for shoes and water at every single spinning class (that's at least 5 more artisan lattes I can afford each month!). I had held onto the same pair of Nike spin shoes for years and recently lost them, so I went an internet hunt to replace them — I wanted to share the details for any other bargain hunters/fitness addicts like myself.
SoulCycle sells theirs directly through the site or in studio for a whopping price of $150 (ha!). My replacement pair (pictured here) were less than half – beat that SoulCycle! You can do the same here:
Step 1 – Shoes: I found the same Shimano model (Shimano RP2 SPD-SL Road Shoes) on sale here (also here and here). These come in European sizing, which can be confusing – I am a size 7 in US shoes and the EU size 38 fits me perfectly.
Step 2 – Cleats: I then ordered these cleats, the Look Delta Bi Material Cleat, (recommend on multiple sites) which are compatible with both SoulCycle and Flywheel bikes (this should be true for nearly all spinning studios). It was very easy to install these myself at home with a standard screwdriver (with a little extra help from the hubba to ensure they were tight!).
Viola – your very own SoulCycle shoes for less than 50% of their price. You're welcome!