While there is certainly no shortage of adorable clothing for baby boys, I must admit that I often struggle to get Wyatt dressed in the morning. He always seems to be graduating to the next size before I've had a chance to shop for it, leaving me with a pairing of too-long pants and a too-short top. So when I stumbled across Mac & Mia's kid's clothing subscription box through (yet another…) well-targeted Instagram placement, I thought I ought to give it a try. Here is my review of our first two boxes from Mac & Mia.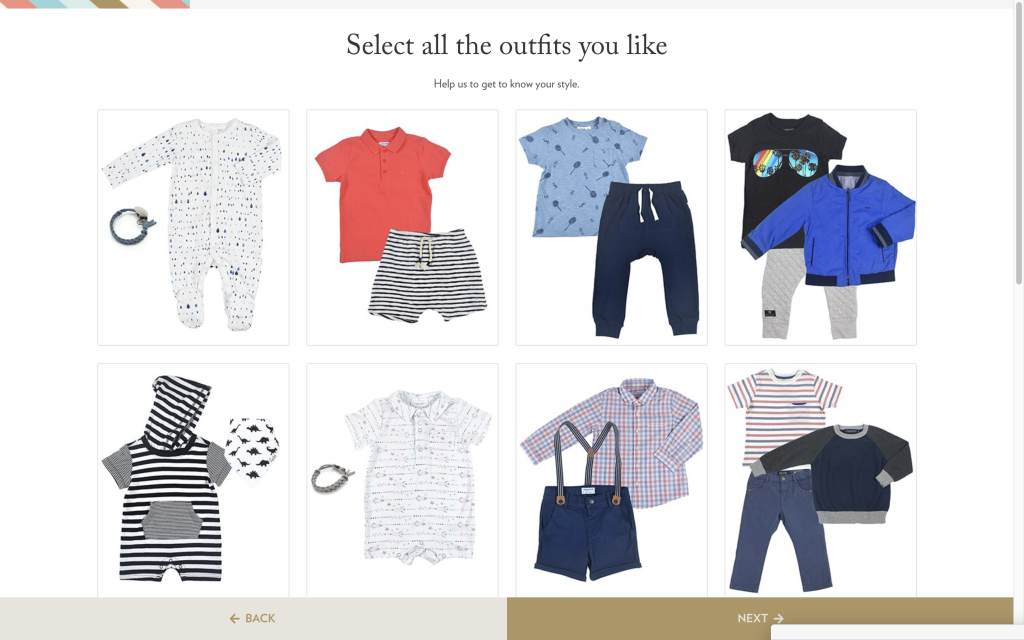 Similar to StitchFix or other subscription boxes, Mac & Mia's boxes are free if you keep two or more items from your box; otherwise you'll be charged a $20 "styling fee". A free return shipping label is provided, but if you keep all items in the box, you receive a 15% discount. When you sign up, you'll take a short quiz to help identify your baby's style, age, size and price preferences to curate your box.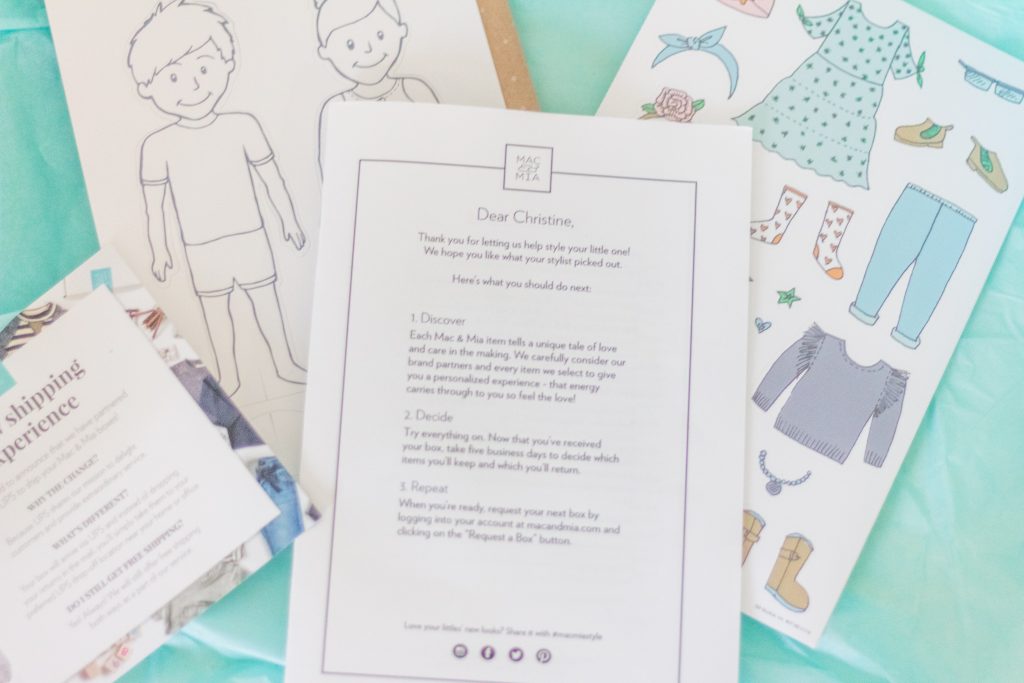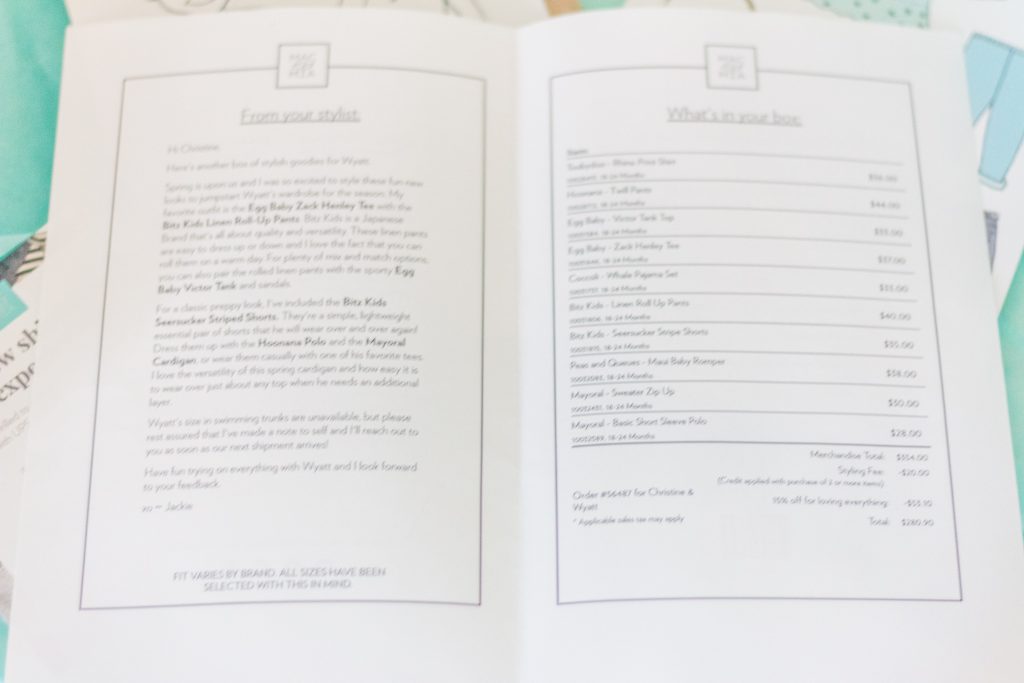 My first box arrived shortly after we completed the survey, and I was pleasantly surprised with the number of options that came along with it (about 8-10 items per box). Some brands I was familiar with: EGG by Susan Lazar; while others were brand new: Mayoral, a Spanish kids line, or Coccoli, a Canadian brand. I had been concerned about sizing knowing how much baby clothing ranges from brand to brand, so in my entry survey I had explained that Wyatt was a big boy, wearing 18 month clothing at just 9 months. My stylist  seemed to heed my sizing requests well and most pieces fit him or would fit him soon.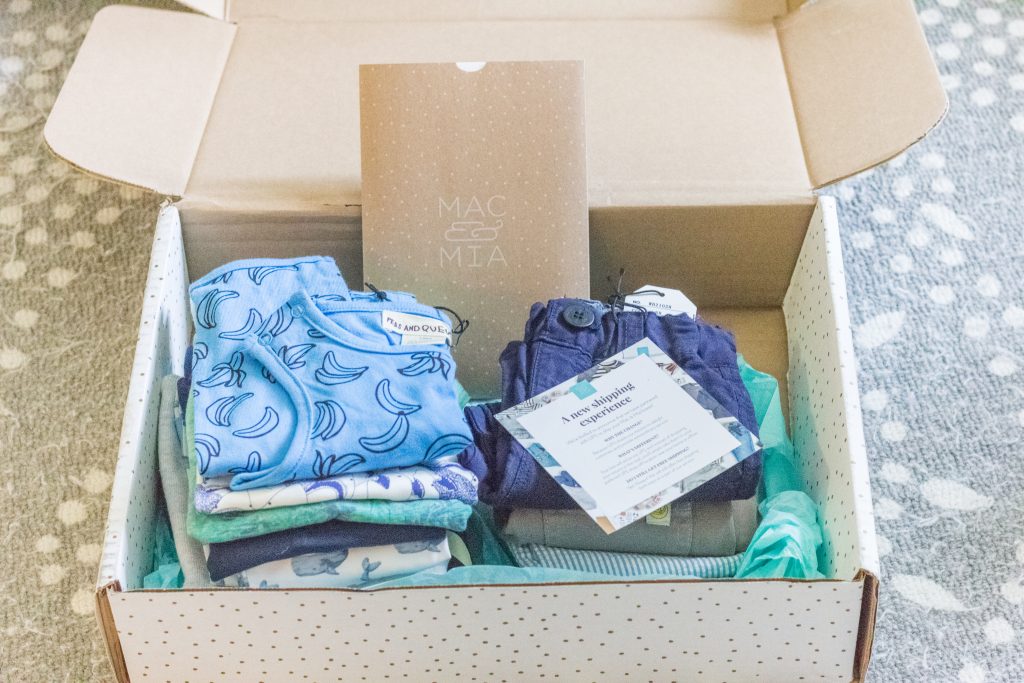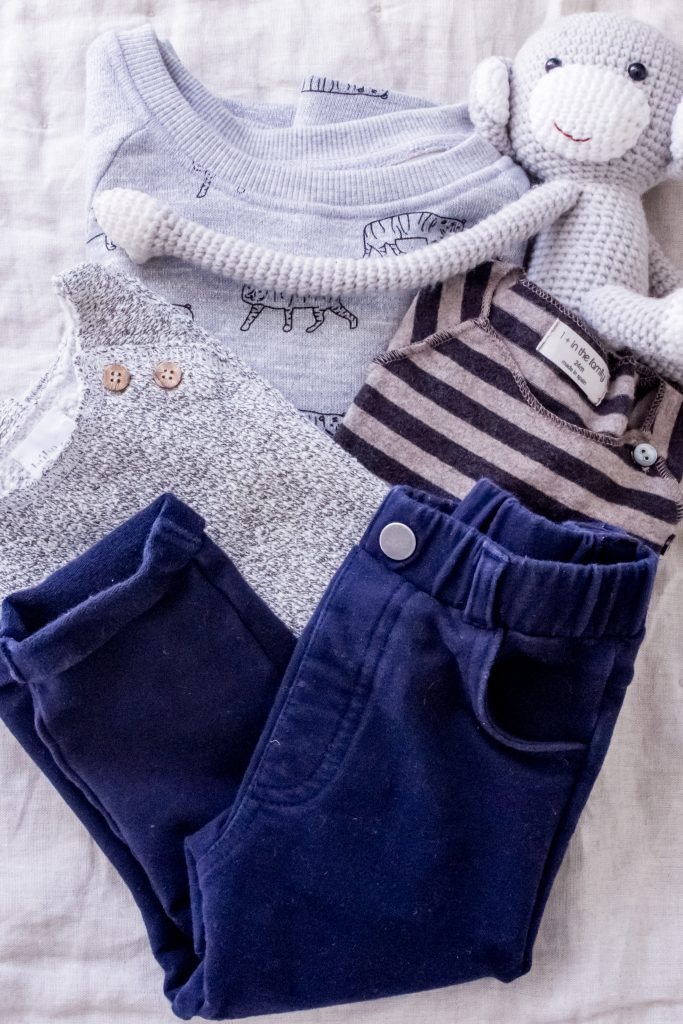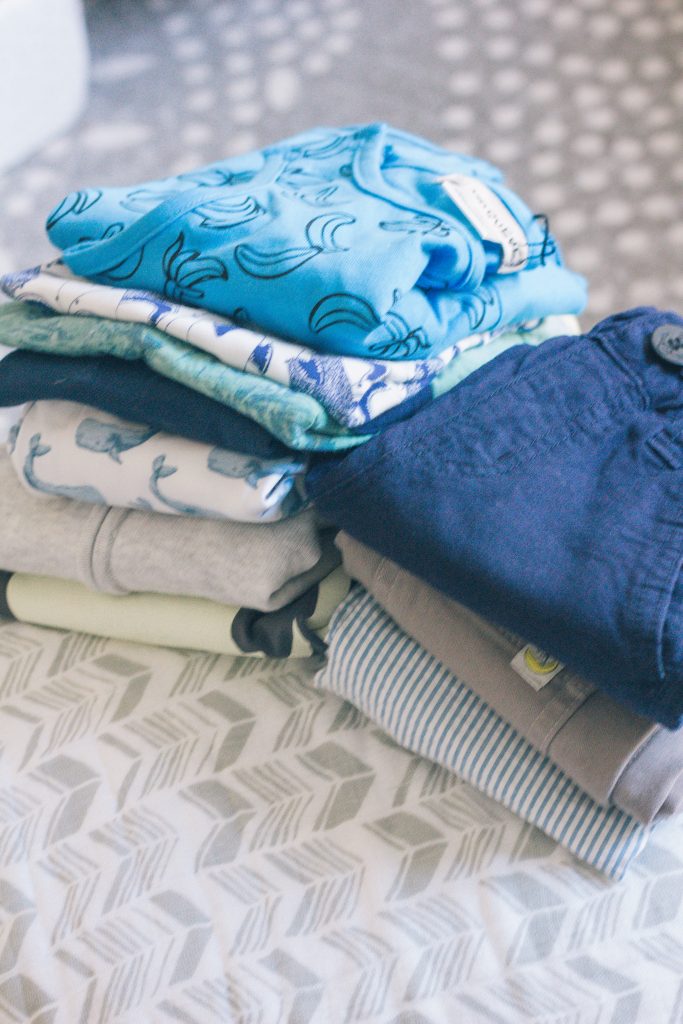 I found Mac & Mia's price point is definitely a bit more expensive than my typical go-to spots for baby threads (H&M, Old Navy, Gap), with prices ranging from  $20-50 per piece. With that said, these were also higher quality pieces that would go into Wyatt's "weekend dress-up drawer" rather than the everyday drawer. Side note: I find this clothing separation strategy works well so I'm not upset with our nanny or Dad when Wyatt's "fancy" clothes get mussed up while not under my watchful eye.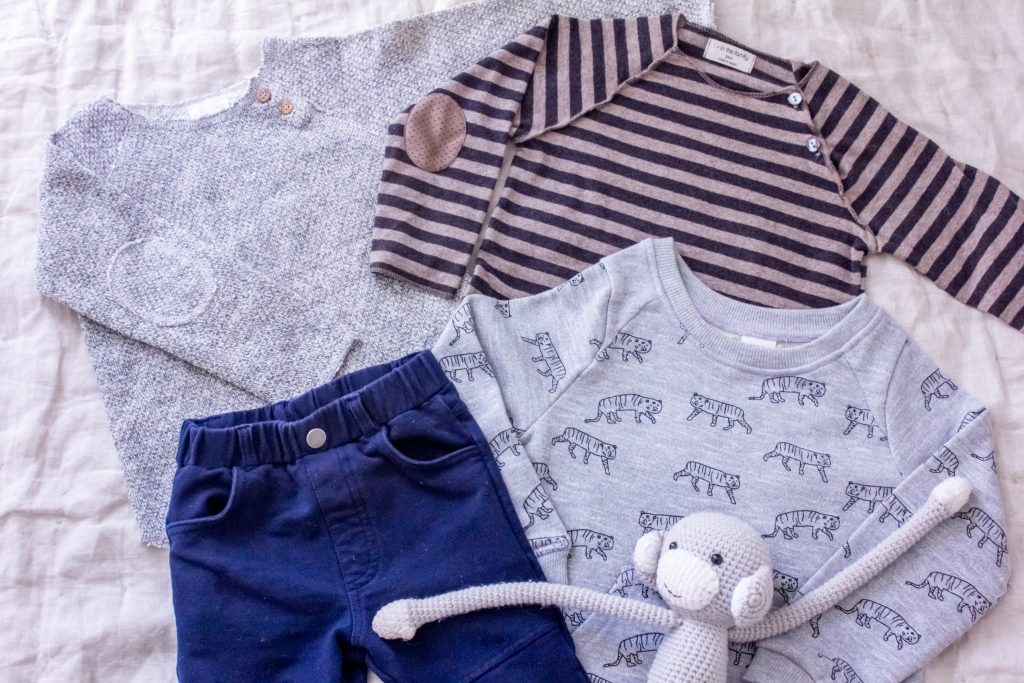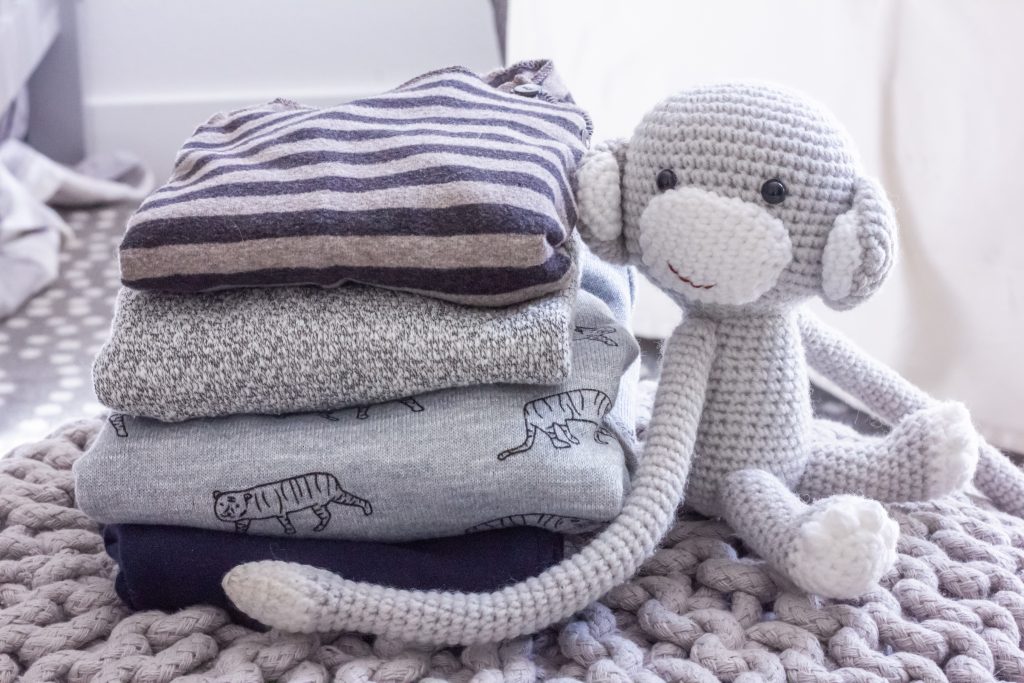 I ended up keeping 5 pieces from my first box and 4 from my second – a pretty good yield! After a few months of wear, I'm finding these pieces have held up well and will go in the "hand-me-down" bin for baby #2 given their high-quality. These Coccoli trousers (look like little baby jeans) were worn more than any item in Wyatt's closet in the last few months, and we got a ton of wear from the grey Mayoral trousers (similar here), too. His new fall sweaters, sweatshirts and pants are just starting to fit now and I'm excited to have some cute outfits ready-to-go. I'm anticipating lots of brother photo shoots coming up with his new friend due any day now!
Overall, I would definitely recommend giving Mac & Mia a look! It's low risk given the $20 styling fee and free returns. Plus, you'll get $20 off your first order if you use my referral link here. Happy shopping!