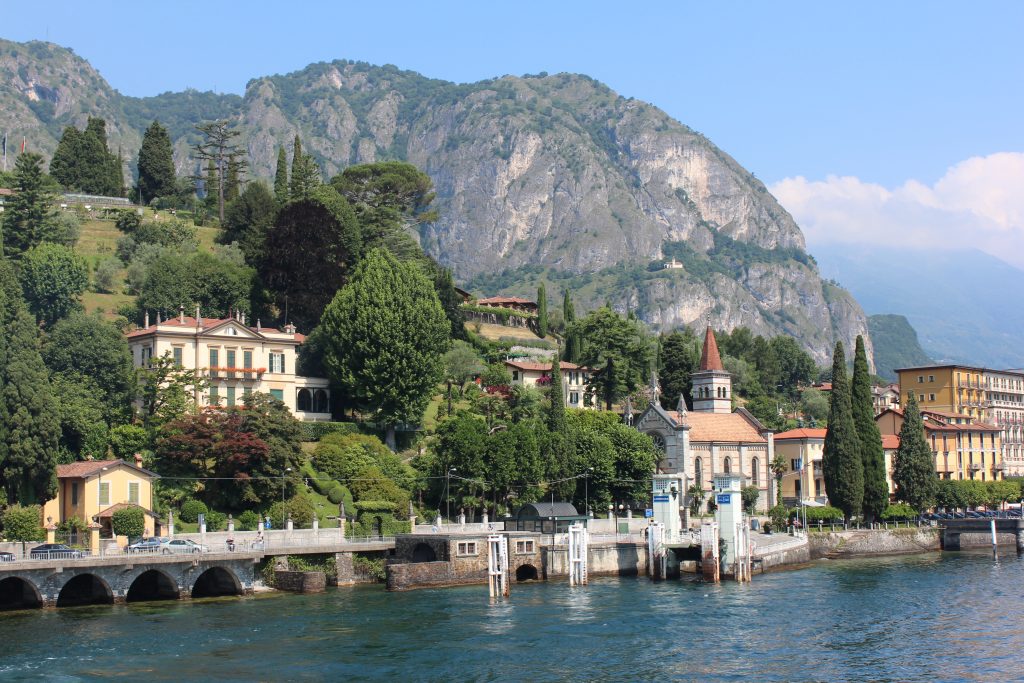 Tom and I debated many destinations for our honeymoon – as we've both had the opportunity to travel fairly extensively in Europe, we had originally hoped to go somewhere a bit further afield. But when it came down to it, we couldn't think of a place we'd rather be in early July. We opted for two weeks, the first in Lake Como and the second in Croatia, with stopovers in Venice and Milan in between. It was truly the perfect trip, and certainly one of our most indulgent. Let's just say Tom regained all of his wedding weight loss, plus some (and I wasn't foolish enough to measure the results). We would love to go back soon, as a couple or family – our dream is to rent a villa (and boat) with friends on our next visit (any takers?).
Where to stay
The trouble with summer in Lake Como is that hotels are bonkers expensive. While I was open to splurging for our honeymoon, we found that all of the luxury hotels ran over $1,000 a night at the time of the year, which was (quite) a bit more than we could stomach, and the next tier down left a lot to be desired for the still considerable price tag. If this does not intimidate you (jealous!), there are several incredible options to consider. The Grand Hotel Tremezzo and Casta Diva were the more contemporary options I explored, while Villa d'Este was more traditional and the most widely noted. Visiting outside of the high season would also be a great idea (particularly early fall when it's still warm but the tourists have gone), when the hotels are much more affordable.
Hotel Belvedere in Bellagio was one hotel obtain that we saw that looked to be a bit more reasonable while still upscale and well-located. Friends stayed here last summer and recommended it for future visits.
Our strategy was to go with Airbnb (VRBO had equally good options to consider) and maximize our budget on activities and dining. The Airbnb we chose was absolutely lovely –  owned by a Dutch family who discretely delivered freshly baked bread every morning to our doorstep. The only downside of this property was that it was quite a bit further up the lake, so it required a lot of driving to and from other destinations.
Given that, I recommend staying in the central lake area – in or around Bellagio, Menaggio, Tremezzo, and avoiding Como proper (which is a larger city at the entry to the lake that is not particularly nice). Cernobbio (where Villa d'Este is located) is also an option, though I would prioritize the central lake area as above. We rented a car and enjoyed having the flexibility it offered (and were able to drive easily from the airport to Como in about an hour and a half), but if you stay in one of the towns noted you will have regular ferry service to use and could make do without one.
What to do:
Don't expect to find a lot (any?) nightlife here – in our experience, Como is all about relaxing, enjoying the lake, scenery, and great food and wine. We found that our favorite days were spent out on the water just touring the coastline. In the future, we would rent a boat for multiple days (at a considerable discount to the hourly rates). You really don't need to know anything about boating to rent (the ability to drive a car is sufficient training), given they dock and redock for you. If you do have boating experience and can demonstrate it with a license, they'll likely offer you better (larger) models. We rented ours from Nautica in Menaggio, across from the Hotel Victoria, for 200 EUR/4 hours. I highly recommend that you spend as much time as possible on the lake – the views from the water are incredible and it is the perfect vantage point to see all of the villas and mansions.
Tremezzo
Tremezzo is a very small town on the western shore of the lake. We loved having cocktails at the Grand Hotel Tremezzo beach club (beside their lovely floating swimming pool right on the lake) before sunset, and wine after sunset on the hotel terrace.
Bellagio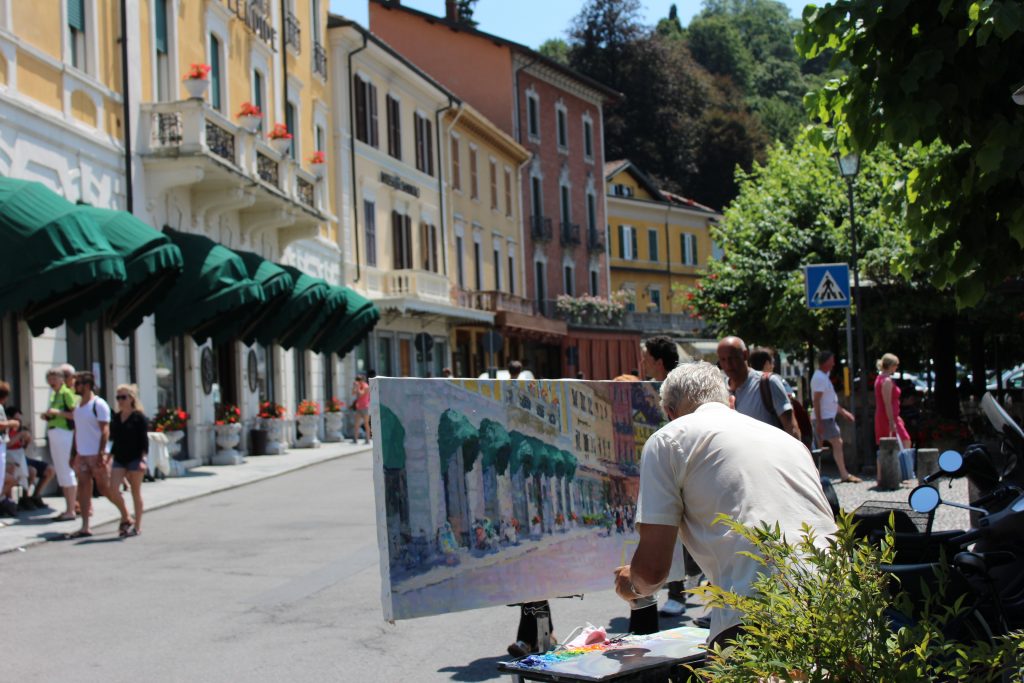 We took the ferry across the lake to Bellagio on one day, and had a lovely afternoon exploring the town. Bellagio is one of the busier towns on the lake and has many shops and boutiques to explore. It is also considered one of the ritziest and tends to attract more tourists. We had a lovely lunch on that outdoor terrace at the Hotel Florence (wishing I could dive into these photos).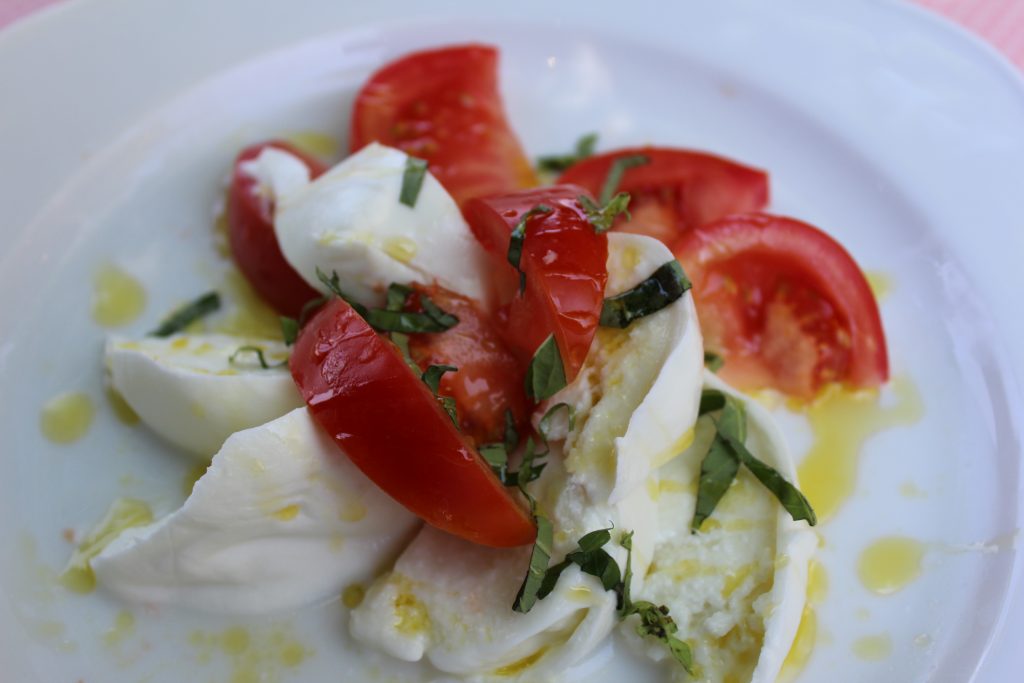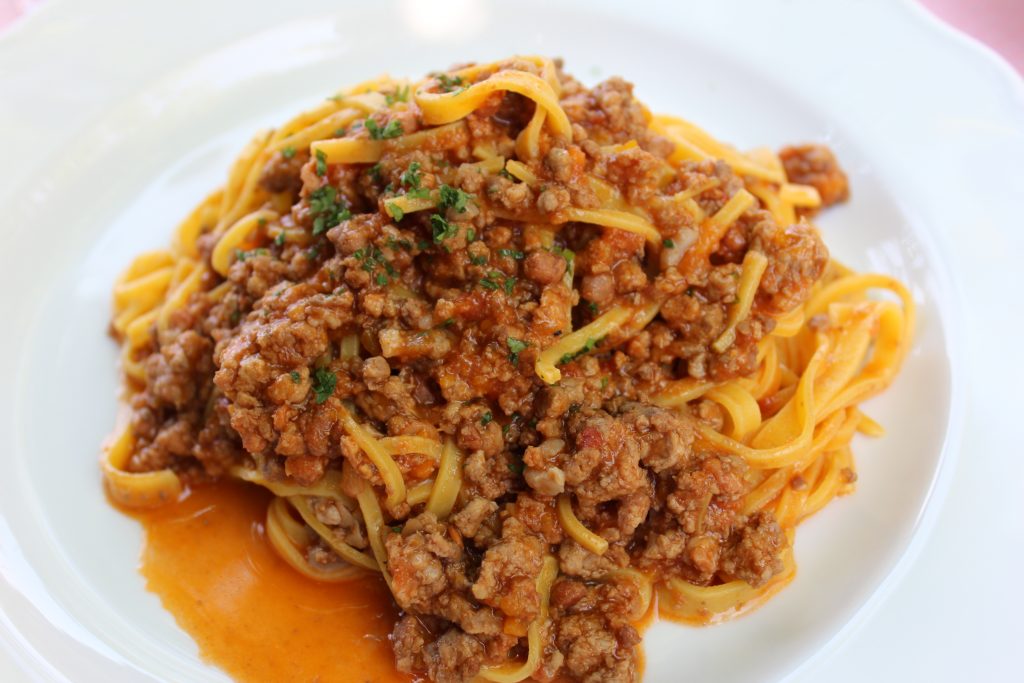 Cernobbio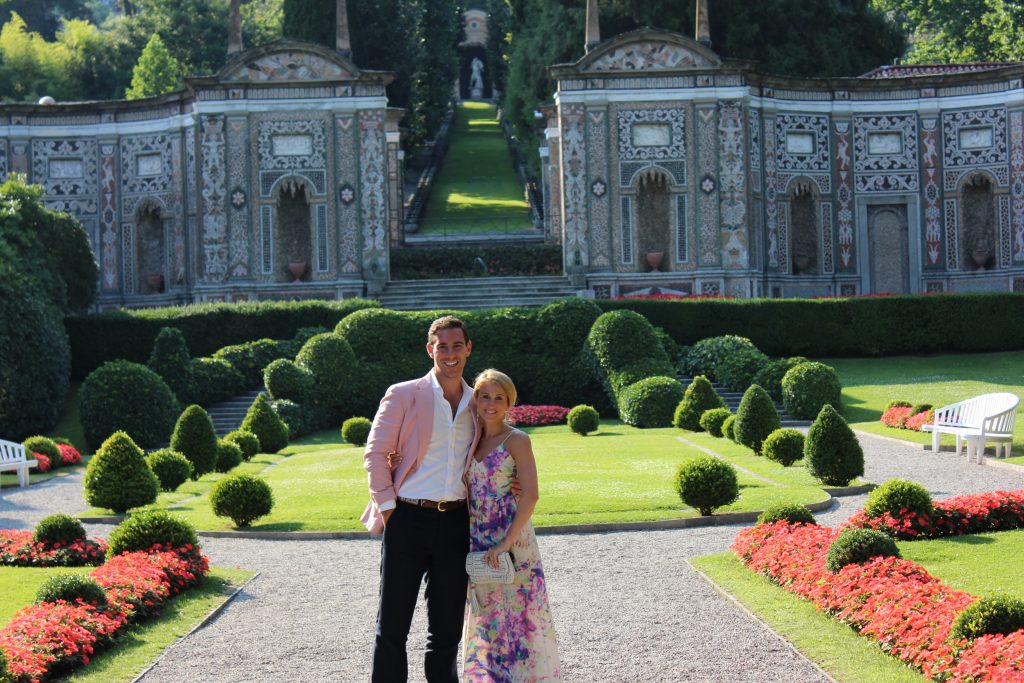 We drove south to visit Cernobbio one evening for cocktails at Villa d'Este and dinner at the Gatto Nero, both of which came highly recommended. The Villa d'Este property is very much worth the visit to see the acres of sculpted gardens. We had a cocktail beside the lake before heading to our dinner.
We arrived at Gatto Nero for our 7pm dinner, and were the very first people arrive. This worked out fabulously as we were given the very best table on the terrace overlooking the lake.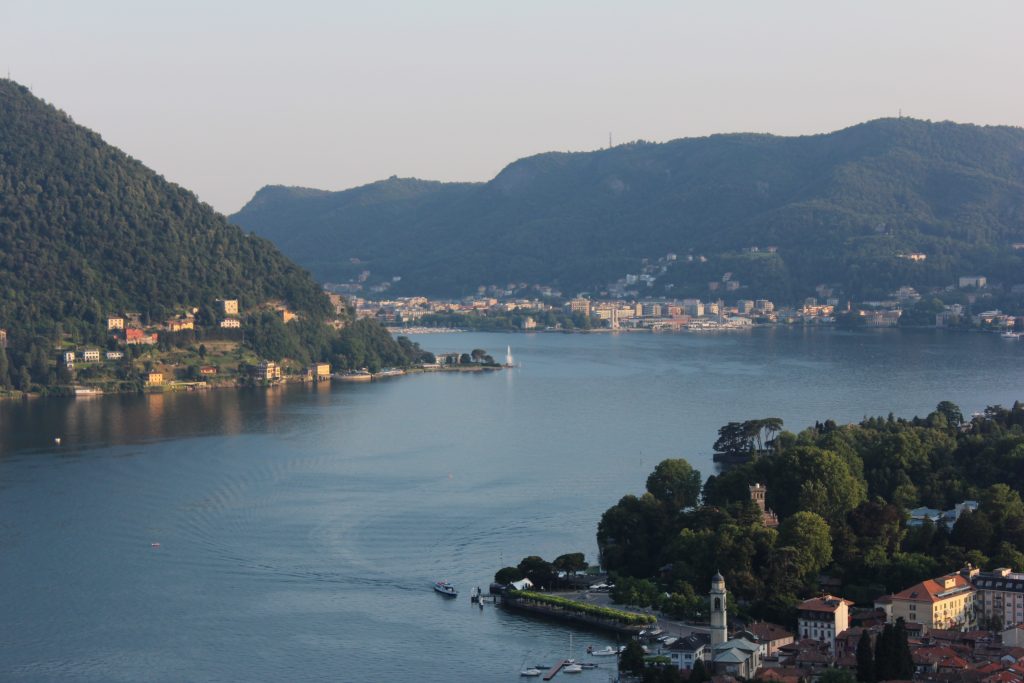 Isola Comacina
We had the most decadent lunch (2.5 hours) at the Locanda dell'Isola Comacina. We took our boat here and docked, but you could also water taxi here so you're not wasting boat time while eating. We arrived at 1PM for lunch and were one of first tables seated. The multi-course meal (cheese, salad, meat, fish, dessert and more courses) was delicious and extremely fresh, and included as many bottles of their local wine that you could consume for 70 EUR per person. There are pictures everywhere of the celebrities (the whole Bond cast) who have visited and dined there.