If you read my review of the Instant Pot (link here), you know that this compact device has recently taken our kitchen and weeknight food prep by storm. While we have been testing the limits of the Instant Pot, we have been scouring the internet for the best recipes, and this one floated to the top of the pack after reading about it on both Bon Appétit and Half-Baked Harvest (a fantastic food blog if you're not familiar). With the weather turning colder (even here in California!), we have been looking for more warm, hearty, complete meals like this one. 
I mentioned here that I dabbled in French culinary training, and Coq Au Vin has always been one of my favorite classic dishes. Thanks to the Instant Pot, this rendition is considerably less work than the original. This makes a perfect weeknight meal, but also would be great for entertaining or serving a crowd – no one will know you weren't toiling behind the stove for hours to make it.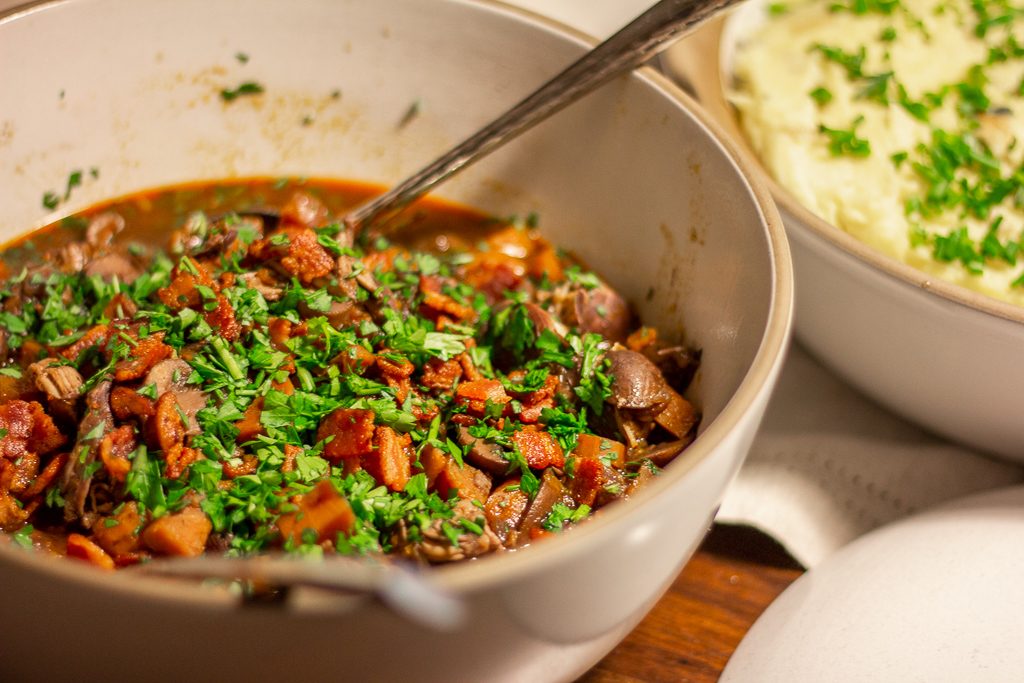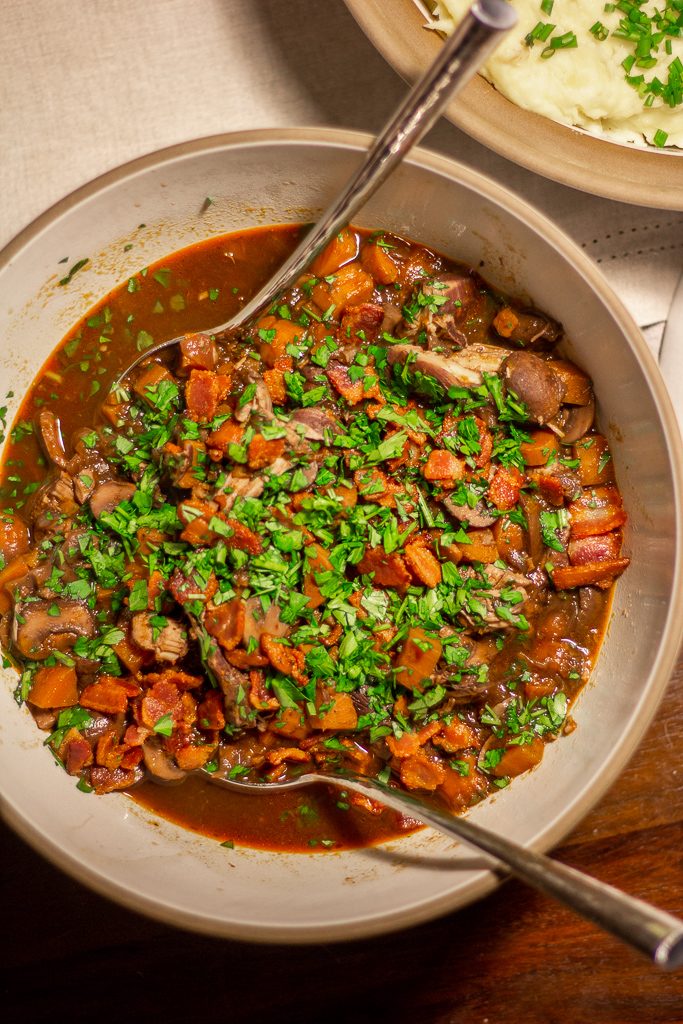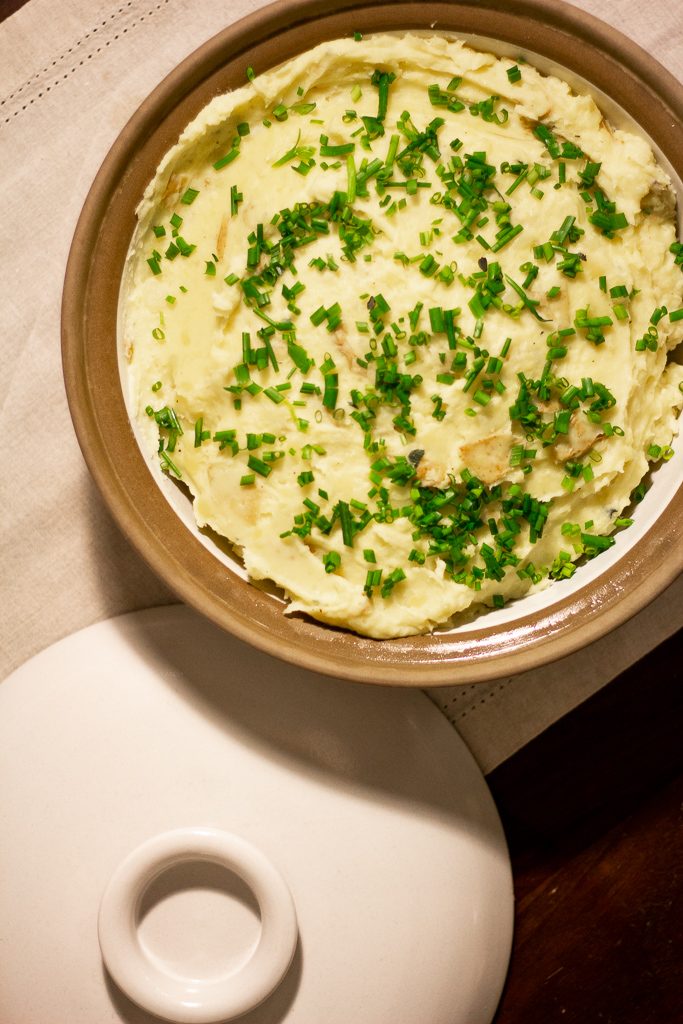 COQ AU VIN
A couple notes:
This recipe is adapted from Half Baked Harvest (link to original recipe here).

I recommend getting the mashed potatoes started first (recipe below, Step 1), then prepping the rest of the Coq au Vin ingredients while the potatoes are cooking in the Instant Pot. Once you complete Step 1 of the mashed potato recipe, you can begin preparing the Coq au Vin as below.

The original version of this recipe from Bon Appetit (linked here) is made with chicken thighs and drumsticks – if you prefer this type of meat, you can swap that out (cook time is the same).
INGREDIENTS
2-3 slices thick cut bacon, chopped
1 yellow onion, chopped
4 cloves garlic, minced or grated
2 tablespoons tomato paste
4 carrots, chopped
1 1/2 pounds boneless chicken breasts
2 cups cremini mushrooms, sliced
1 1/2 cups dry red wine, such as Cabernet Sauvignon
1 cup low sodium chicken broth
2 bay leaves
4 thyme sprigs
kosher salt and black pepper
1/2 cup fresh parsley, chopped
INSTRUCTIONS
Set Instant Pot to sauté. Add the bacon and cook until crisp, about 5 minutes. Remove the bacon. If there's excess bacon grease, drain off all but 1 tablespoon.
Add the onion, garlic, and tomato paste  to the Instant Pot and cook an additional 5 minutes. Turn the Instant Pot off.
Add in the red wine, chicken broth, bay leaves, thyme, chicken, carrots, and mushrooms. Season with salt and pepper. Cover and cook on high pressure for 15 minutes.
Once done cooking, allow natural release to avoid toughening the meat. Open the Instant Pot and remove the chicken breasts with tongs, leaving the reserved liquid in the pot. You can leave the chicken breasts whole or shred them (I did this).
Set the Instant pot to sauté and bring to a boil, boil 5 minutes or until the liquid reduces slightly. Turn the Instant Pot off. Remove the bay leaves and thyme and discard. Put the chicken back into the reserved liquid, and top with the parsley and reserved bacon.
Serve the chicken and sauce over mashed potatoes (recipe below).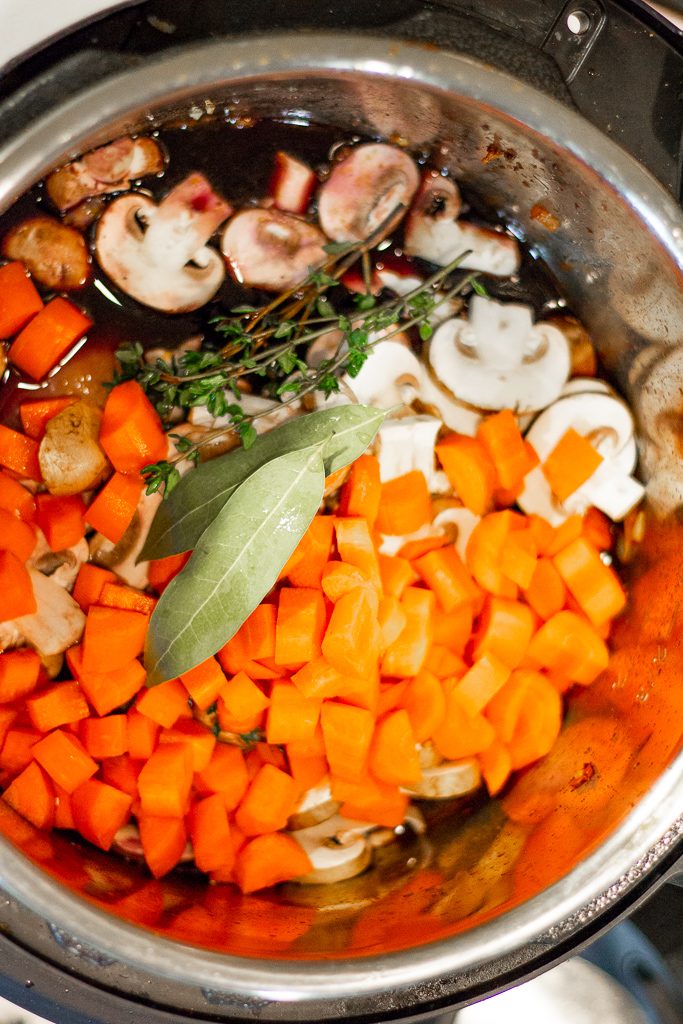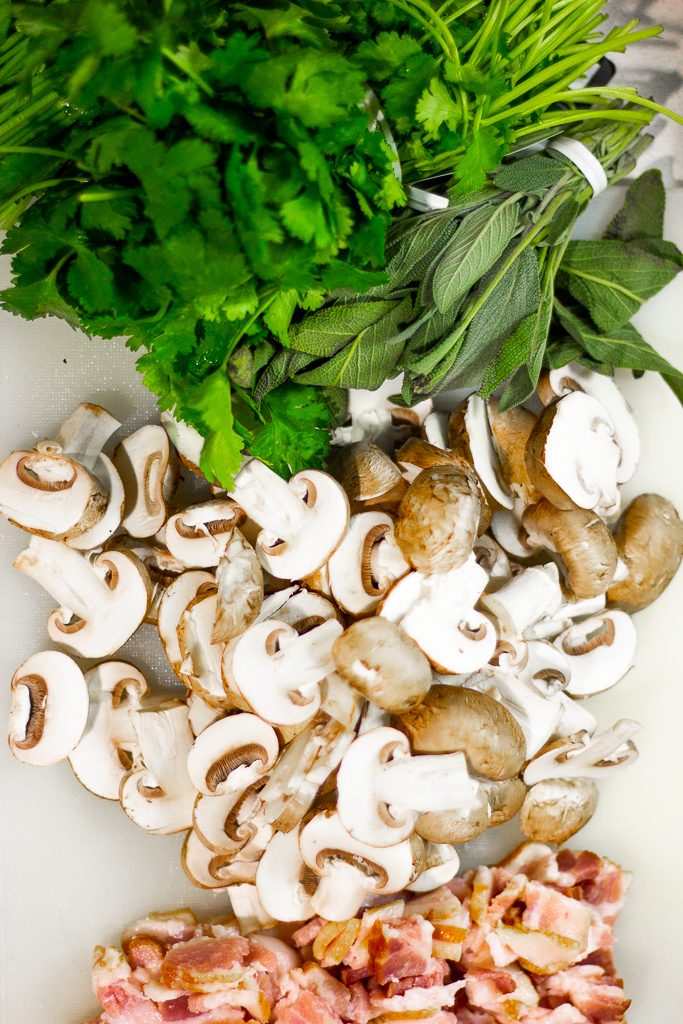 MASHED Potatoes
A few notes before we get started:
This recipe is adapted from Half Baked Harvest. Original recipe linked here.
This makes a LOT of potatoes. If you're serving fewer than 4 people, I would halve the recipe, or plan on having several days of meals including mashed potatoes!
I don't usually opt for healthier renditions of recipes, but I didn't get around to the final step in the original recipe, whereby an additional stick of butter is melted to make brown butter and poured on top. I found these were sufficiently buttery and delicious with the preceding steps so I skipped it this time – but that wouldn't suck though, would it?
5 pounds Yukon gold potatoes, left whole and unpeeled
4 cloves garlic, peeled and smashed
1 tsp kosher salt, plus more to taste
1 cup whole milk or heavy cream
1/2 stick (4 tablespoons) salted butter, at room temperature* (see note 3 above)
3 leaves fresh sage (about 1 tbsp), chopped
3 sprigs fresh thyme
3/4 cup crème fraîche
fresh black pepper
chopped fresh chives, for serving
INSTRUCTIONS
Place whole potatoes (I did not peel them; if you don't prefer a "dirty mash", then you should peel them first) in the Instant Pot and cover with water (about 4 cups). Add a teaspoon of salt. Cook on the steam setting for 12 minutes. Release steam right away. Drain.
Meanwhile, heat the cream, 4 tablespoons butter, 1 tablespoon chopped sage, and the thyme sprigs over medium heat until the butter has melted. Remove from the heat and let the herbs sit in the warm cream until the potatoes are done. Remove the thyme sprigs before adding to the potatoes. 
Drain the potatoes, return the potatoes to the pot and mash over low heat, or mash in the bowl of stand mixer fitted with the paddle attachment. Add the herbed cream and crème fraîche. 
Serve the potatoes warm, topped with fresh chopped chives.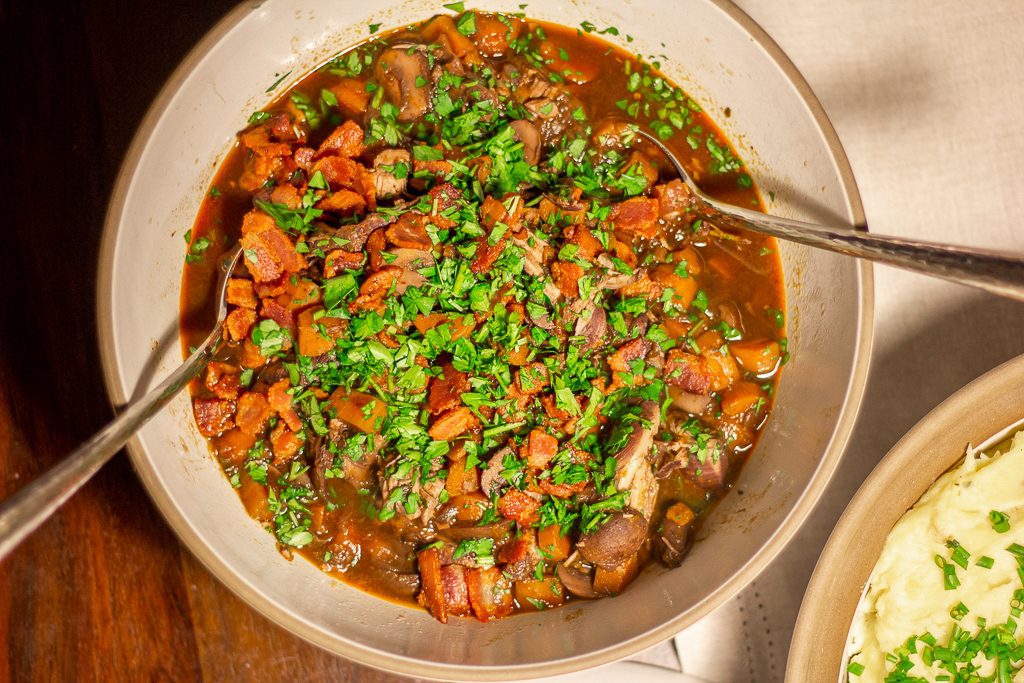 Bon appétit! I hope you'll give this a try and let me know what you think (send a pic to @chrissyeanderson if you do!). I'll be sharing more Instant Pot recipe favorites and easy weeknight meals soon!