If you think essential oils and aromatherapy are a bunch of hocus pocus, trust me, I hear you. I was in the same camp just a few months ago, until I started to take note of the fact that a lot of the other bloggers I love and follow (@purejoyhome, @lizadams) are huge advocates of essential oils and have integrated them into their daily lives. When Liz from Sequins & Stripes did a post on how aromatherapy helped with developing good sleeping habits with her first baby (post here), I decided I had to give it a try.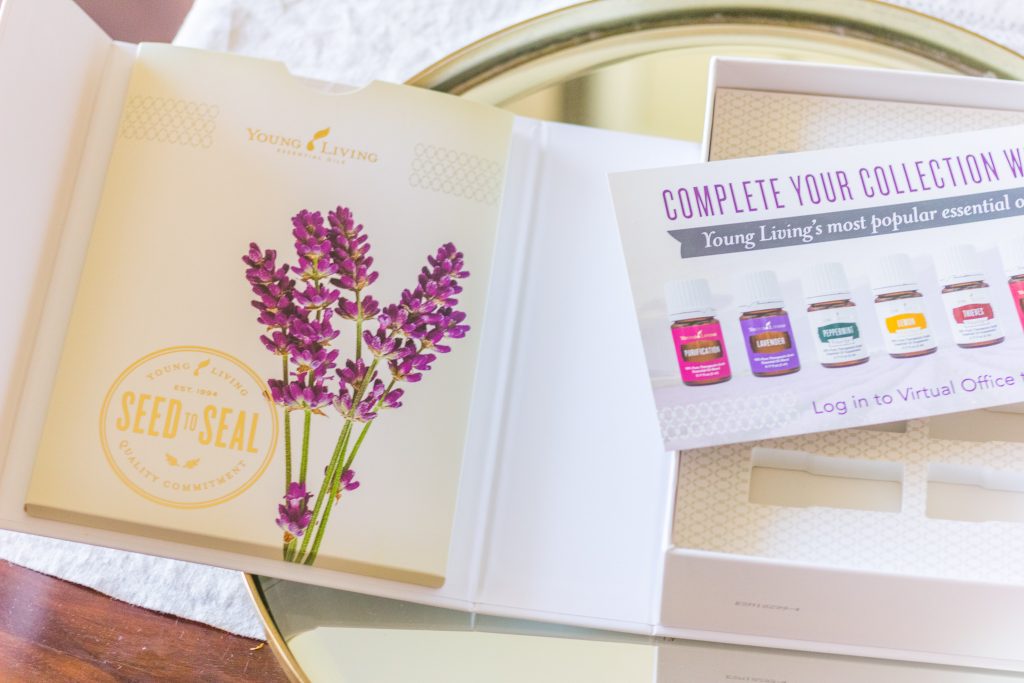 I started out small by purchasing a diffuser and one bottle of the essential oil Liz recommended, Gentle Baby by Young Living. I looked at a number of diffusers and just loved the look and reviews of this Vitruvi Stone Diffuser. This rose gold version is a limited edition available through Sephora, but I also love the white and grey versions, too. I originally purchased the oils through Amazon (link here), but I'm now subscribing through Young Living directly for wholesale member pricing. If you'd like to also subscribe you can use my referral link here. 
We've been diffusing Gentle Baby nightly since Luke came home a month ago, and it has definitely contributed to creating a calm and relaxing environment in an otherwise very chaotic time and place. Luke's impending arrival had definitely contributed to some insomnia in our house, as both Tom and I had a really (really) hard time imagining how we would handle the increased responsibilities with growing our family from three to four. We've both taken note of how aromatherapy has helped us to fall asleep easier at night. It has also made our bedroom smell divine – but not overpowering. Luke has been sleeping well, and is up to a 5-hour stretch overnight at one month. Whether or not this related I can't confirm, but in either case the benefits are clear to me!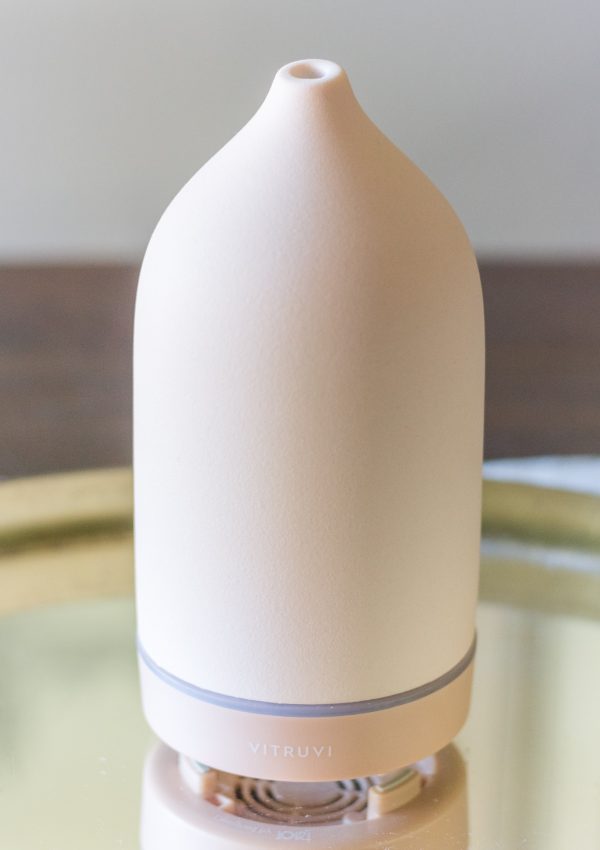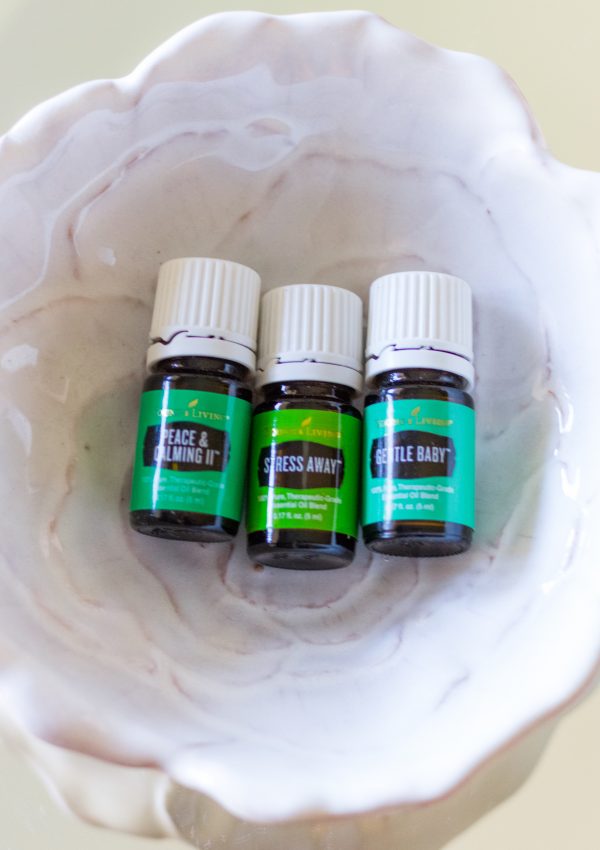 I've now purchased a few other recommended blends from Young Living (Stress Away – included in their starter kits, and Peace & Calm II), and started to explore more about the applications of essential oils. It seems like there is so much to learn here! I'll share more on what I'm learning soon, but in the meantime I definitely recommend giving aromatherapy and essential oils a try. 
Look out for more posts on how I have been managing stress and trying to focus on self-care coming soon! I hope you'll give these strategies a try and they'll be effective for you, too. Please let me know what you think! What are you doing to relieve stress? I would absolutely love to hear what works for you!