GIVEAWAY!!!
I'll be sending one free Artifact Uprising: The Story of You book ($120 value) to one reader who:
Likes the Giveaway photo on Instagram (@chrissyeanderson) or Facebook.
Tags a friend in the comments.
Subscribes to my mailing list here.
Multiple entries welcome, but must be completed by Wednesday, December 5th at 11:59PM PST !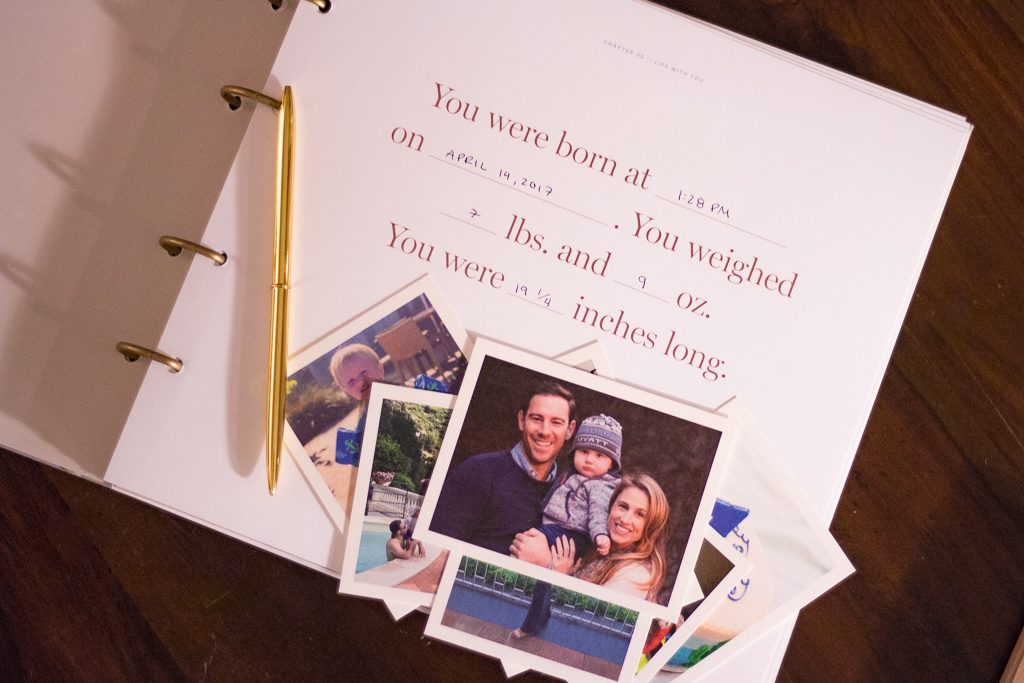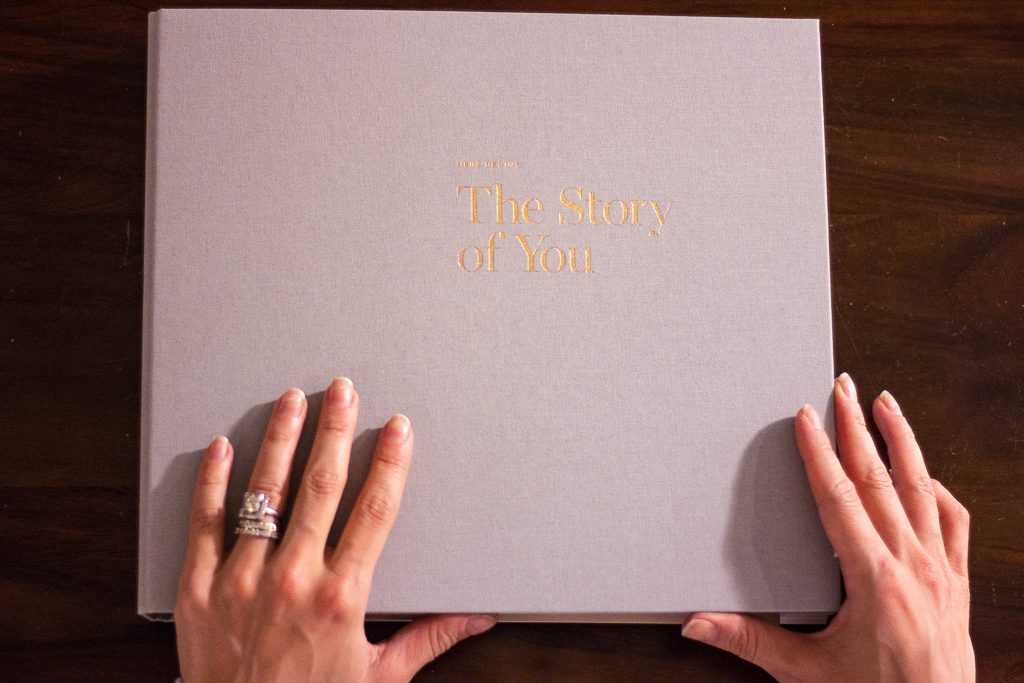 If you're like me, you're capturing dozens of photos of your babies each day, but struggle to find the time and energy to document your memories in a permanent way. I can now understand why my brother, the first child, had not one but three baby books, while my lone album was just half full. For that reason, I was so pleased when I stumbled across Artifact Uprising in a well-targeted Instagram ad (but of course) just before Luke was born. I loved that their Baby Book: The Story of You was made to be customized after purchase, and can be built over time as baby grows. When it came back in stock, I decided to splurge for one for each of Wyatt and Luke to work on during my maternity leave.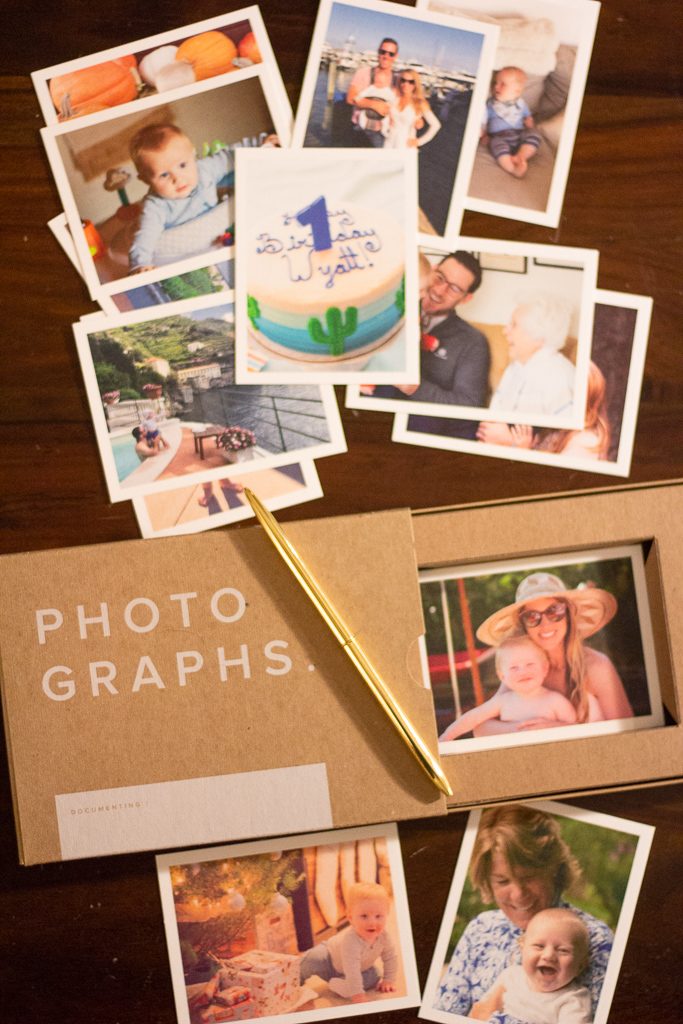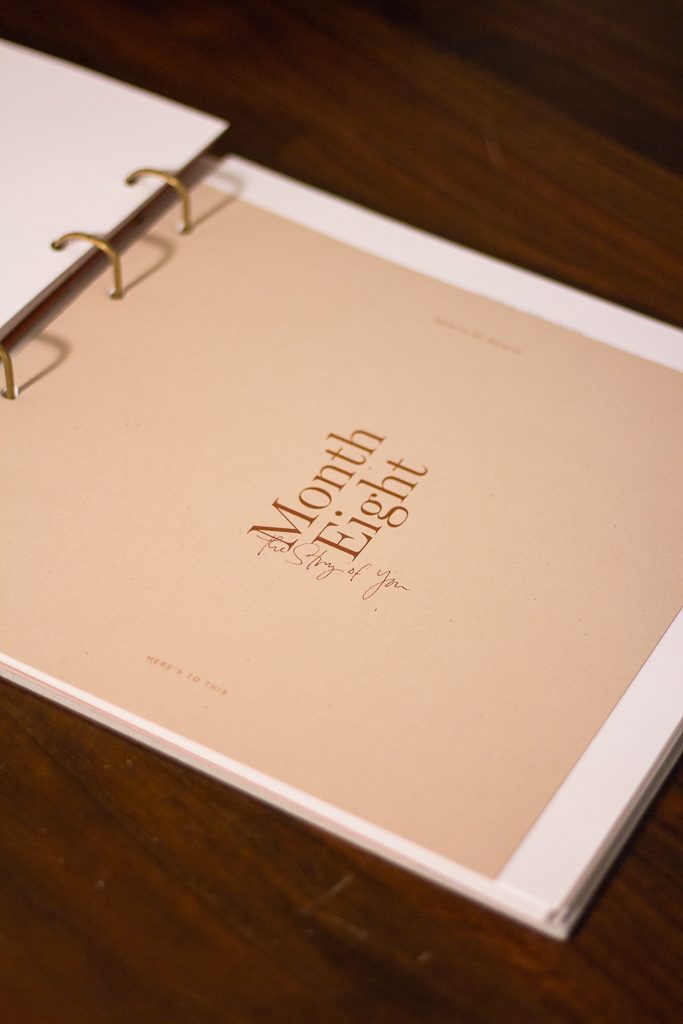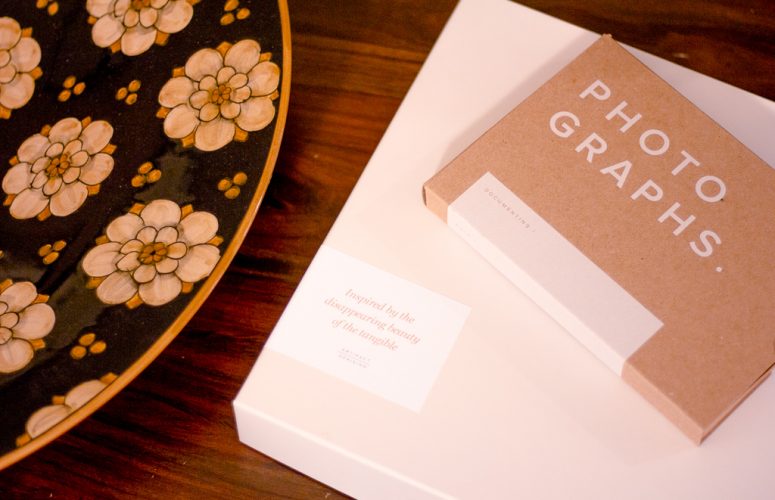 The book comes in a high-quality linen fabric, embossed with gold or copper foil. There are five colors available: grey, navy, pink, green, yellow – I chose grey, naturally, to match our nursery. 
The pages are made of a thick cardstock and come pre-printed with short prompts to complete at each milestone ("You were born at __ on __."; "This month, we learned __"). The pages are held in a spiral binder, so you can add, remove or rearrange them as you like. I also ordered an extra set of refill pages (linked here, $15) so I could keep the story going after the first year.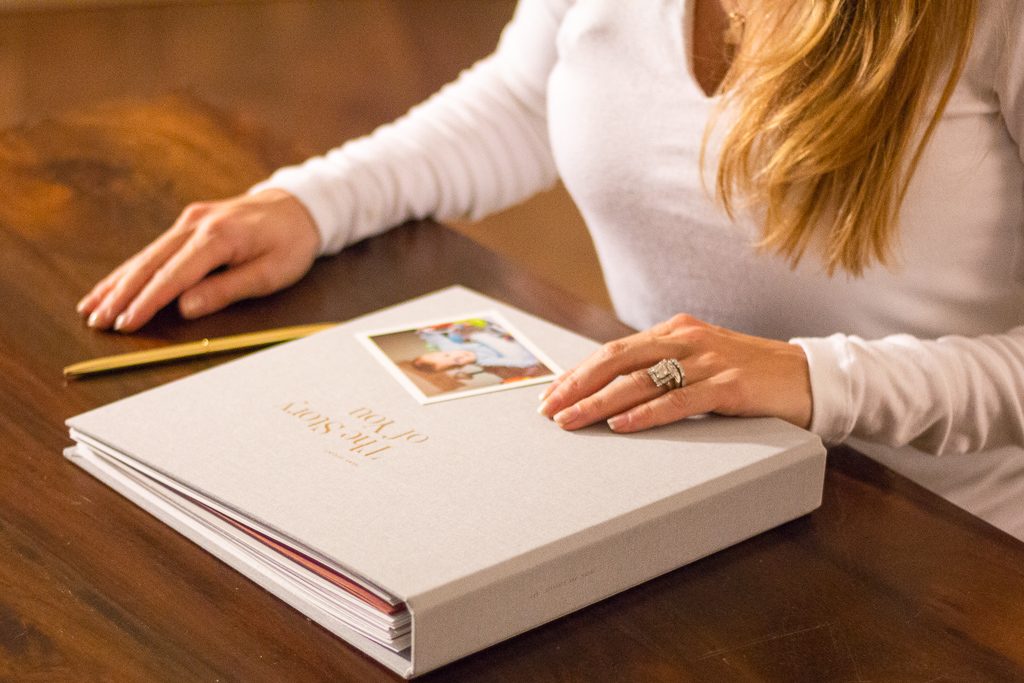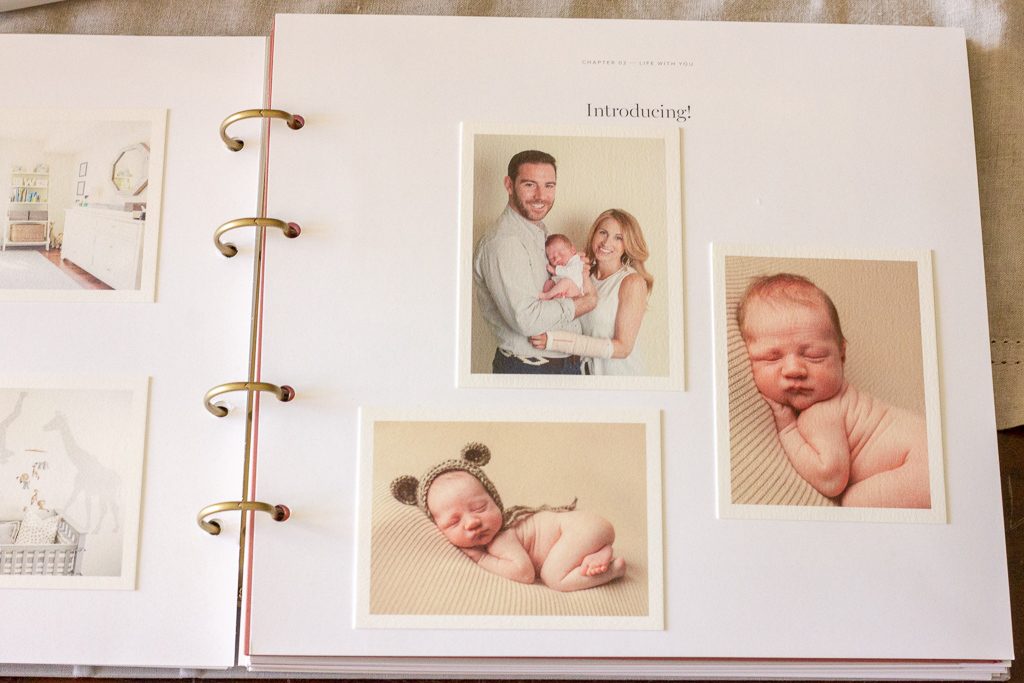 By the time I got around to buying ours, Wyatt was already 18 months old, so I was definitely playing a bit of catch up! I spent several hours pouring over iPhone and camera pictures of his early milestones and creating an album on Artifact Uprising's desktop site and iOS mobile app. The mobile app is fantastic – I could easily upload from my iPhone or computer to compile all the pictures in one place. The book comes with an included set of 25 "Everyday Prints" (the book holds 47 prints) to get you started. The prints come on thick cardstock with a matte finish, making even iPhone pictures look polished. 
As you have to order prints in minimum quantities of 25, I think it makes sense to order prints in a few chunks, though you can start the process of collecting the photos now and build over time. With Luke, I'm saving favorite photos in an album on my iPhone "Baby Book" so it will be easy to upload photos when I'm ready to get started. I'm planning to make his first installment after month three.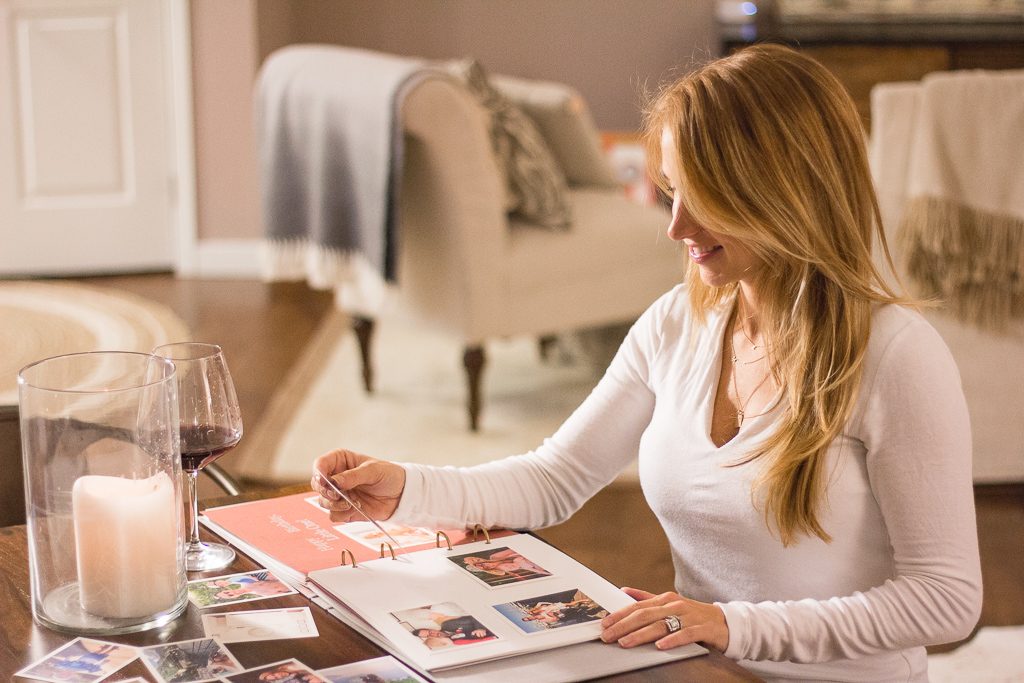 It's definitely a labor of love to compile and edit the photos, and to actually paste them into the album using the included double-sided tape squares. With that said, it's an enjoyable project and I loved revisiting all of our memories of Wyatt over a nice glass (bottle?) of Pinot with some Sammy Davis playing.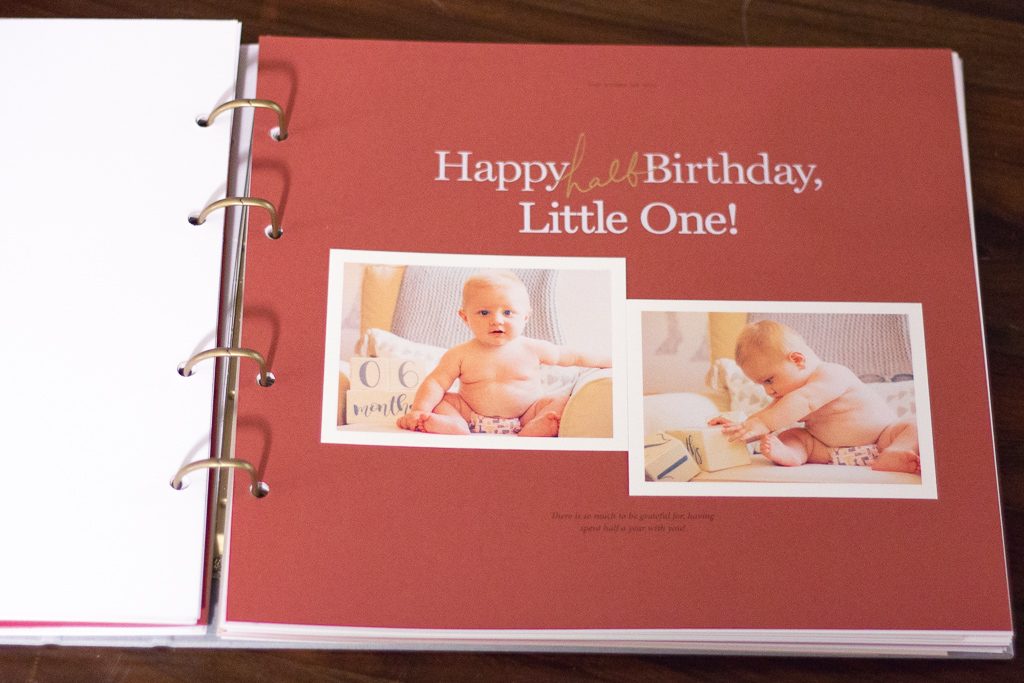 Here's a quick recap of my pros/cons in case it helps you:
PROS
I love that the book is modular – pages can be added or removed, and you can order photos in batches (10 at a time) and build it out over time.
The AU iOS app and desktop experience are super easy to use. I interchangeably uploaded photos from both my iPhone and desktop to build out my print sets.
The pre-printed prompts help to jog your memory and creativity. It's easy to check in every month (or 18 months later, using your pics to jog your memory!…) and document a few special memories. 
I love the included pocket folders to hold cards from relatives (so fun to re-read all of the special notes we received), as well as the optional "A Letter to You" prompts to write to your baby at certain milestones. 
CONS
Unfortunately, the covers can't be customized at this time. Hopefully they'll offer this in the future!
The included tape stickers are cumbersome to use – but I used a cheese knife to peel off the backs and that helped significantly! On the plus side, they are easy to remove if you decide to change things around.
AU's Everyday Print Sets must be all one set of dimensions (3.25 x 3.25, 3.25 x 4.25…) so it can be tricky if you have photos with different orientations. To solve for this, I just created and ordered two different sets of pictures – one for photos in vertical and the other in horizontal.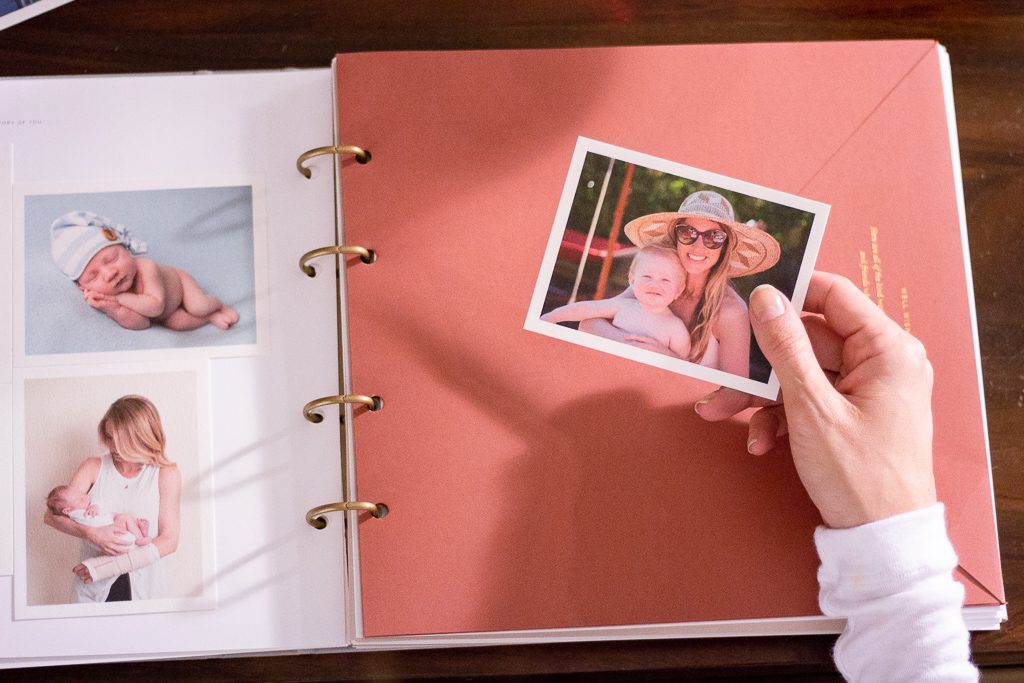 If you prefer to build an entire book online and have it printed, AU is also a great option for any high-quality print photo job – you can take a look at their selection of hard and soft cover albums here. I also recommend checking out their softcover photo books (starting at just $15!) if you want to create a little keepsake of a particular event or period. I made a softcover book of newborn photos for each of our grandmothers so they could also share in the special first moments. I know my grandmother carries this little book around with her in her purse to show off her sweet great-grandbaby to all of her friends!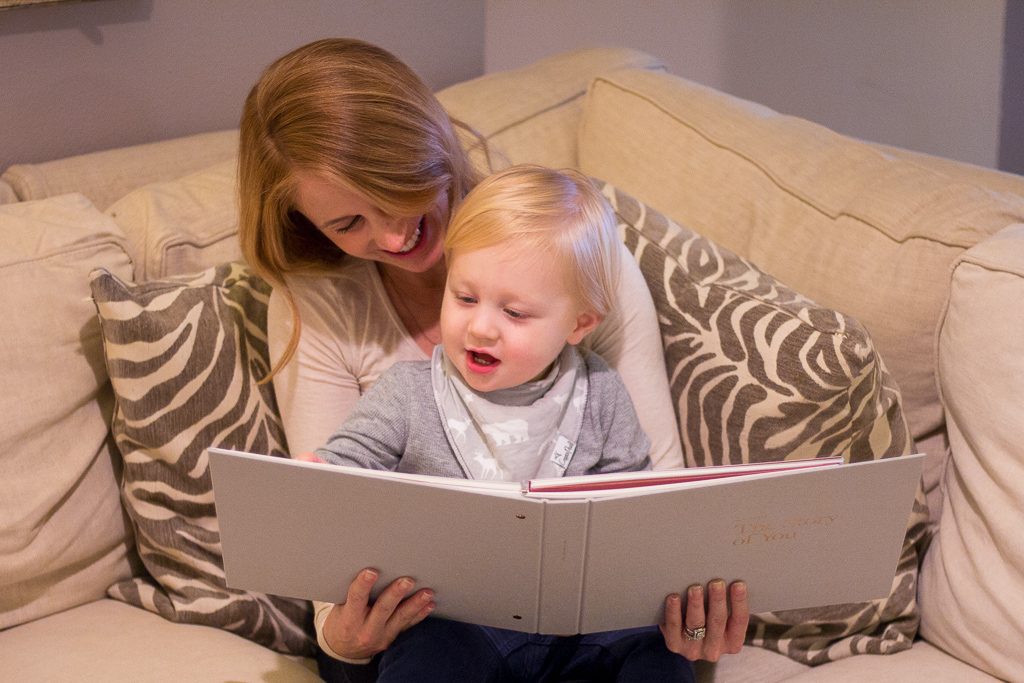 I hope you found this review helpful! If you're also looking for an elegant way to document your baby's journey, I definitely recommend checking out Artifact Uprising. The Story of You would also be the perfect holiday gift for the new Mom or Dad in your life – (see my entire Gift Guide for Baby & Toddler here!) If you have any questions about The Story of You, feel free to shoot me a note or leave a comment below. And don't forget to enter my GIVEAWAY on Instagram or Facebook, and by subscribing here to win your own free copy!